2018.11.30
JILL STUART Point Makeup Collection
In stores December 1, 2018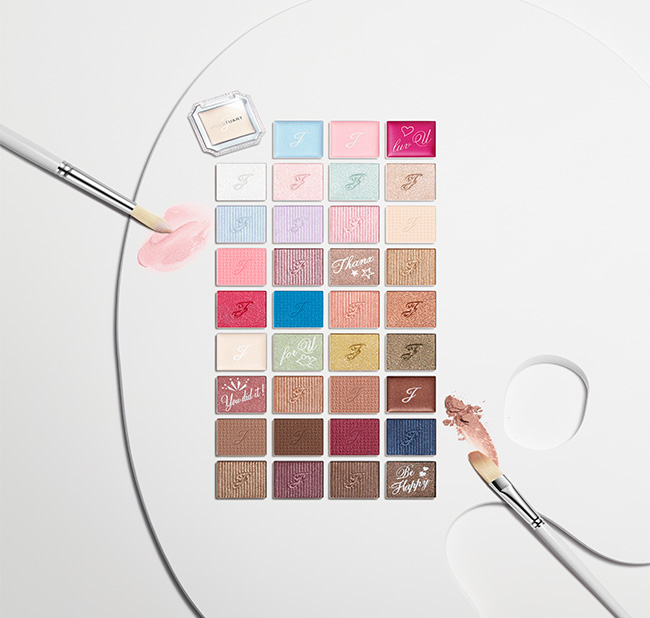 A chic and tempting aura that can't resist
to turn heads around and point the camera at you.
Exquisite balance of owning your make-up
and fashion style takes breath away.
Coordinate the textures of Satin, cream,
glitter and matte to produce eye look of your own.
Eyes are locked on your playful eyes that arouses inspiration.
Wear the photogenic eye look.
Starting today, you are a fashion icon.

Fascinate with a fashionable eye.
Thirty-five single eye colors to enjoy mixing and matching.

In stores December 1, 2018 New item
JILL STUART iconic look eyeshadow
35 colors, including 5 limited-edition colors, HK$150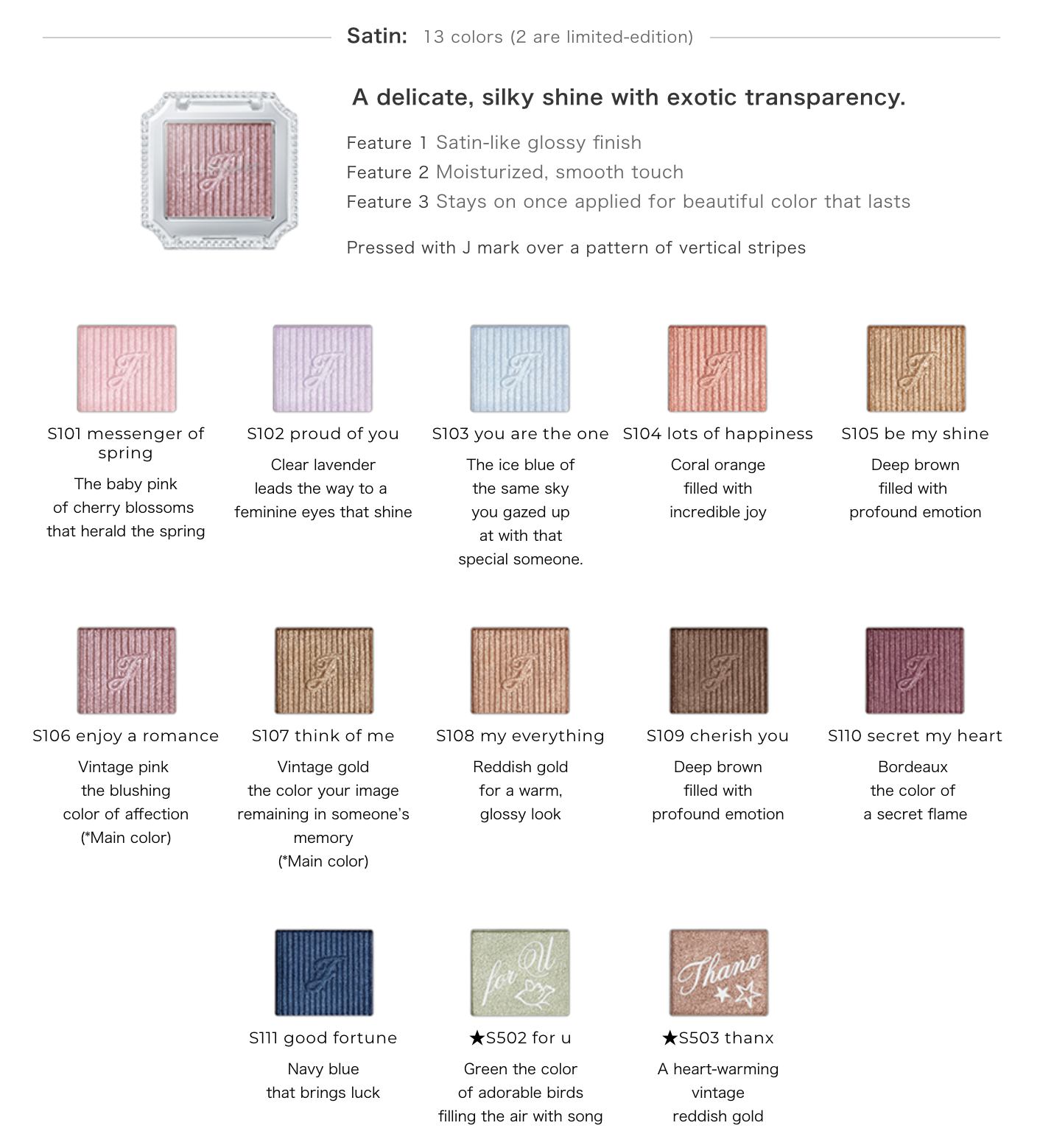 ★ Limited-edition color. Stenciled with the name of the color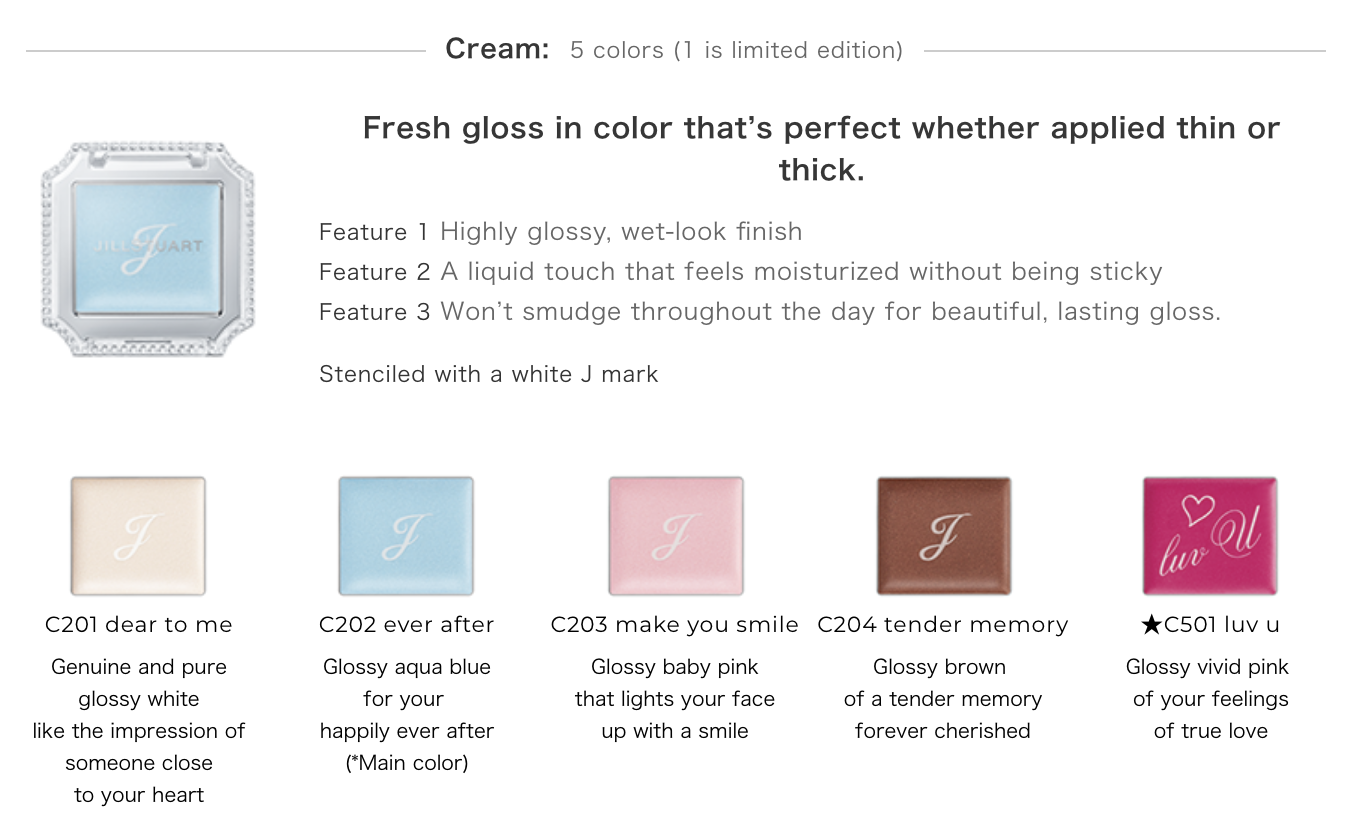 ★ Limited-edition color. Stenciled with the name of the color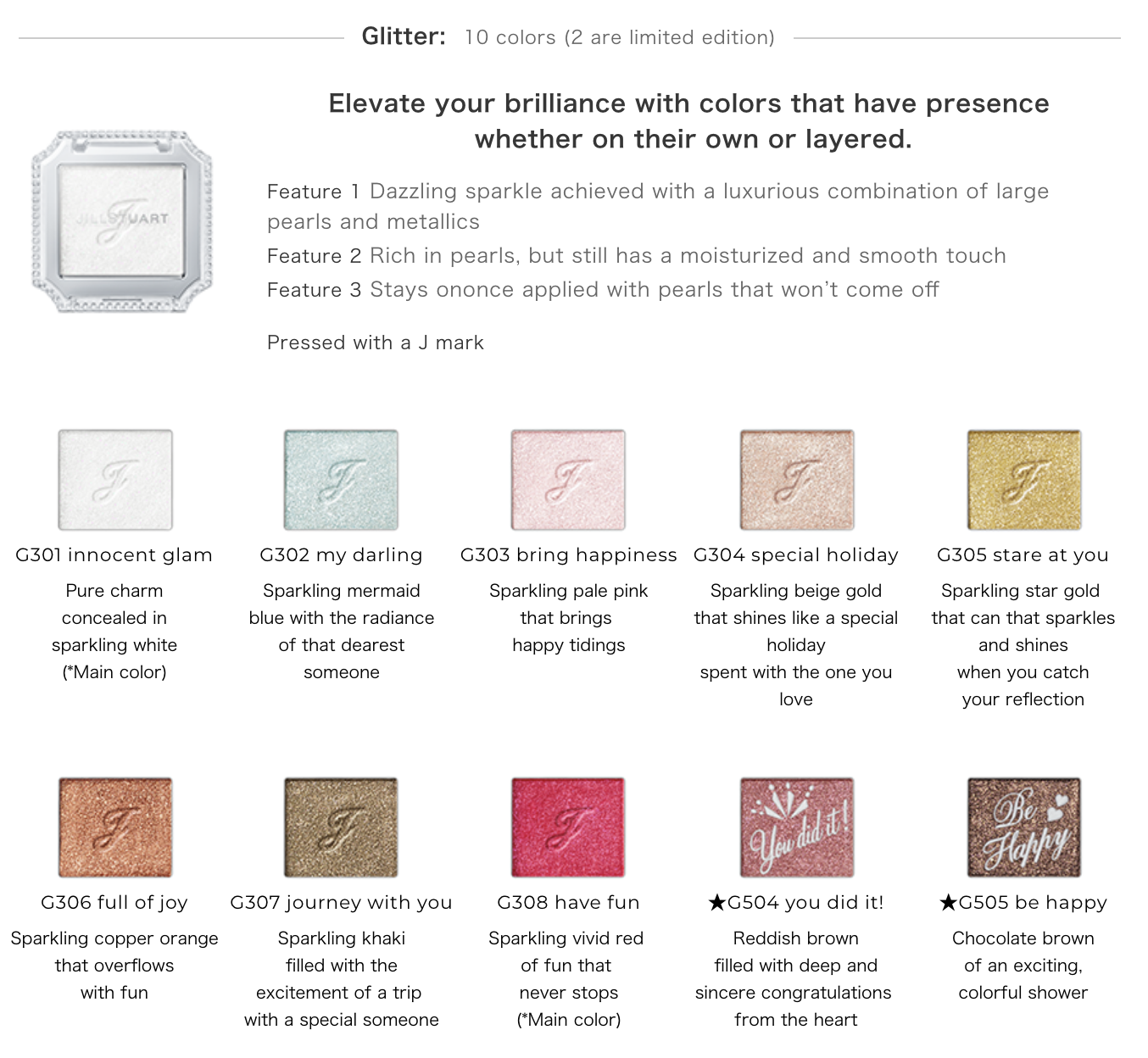 ★ Limited-edition color. Stenciled with the name of the color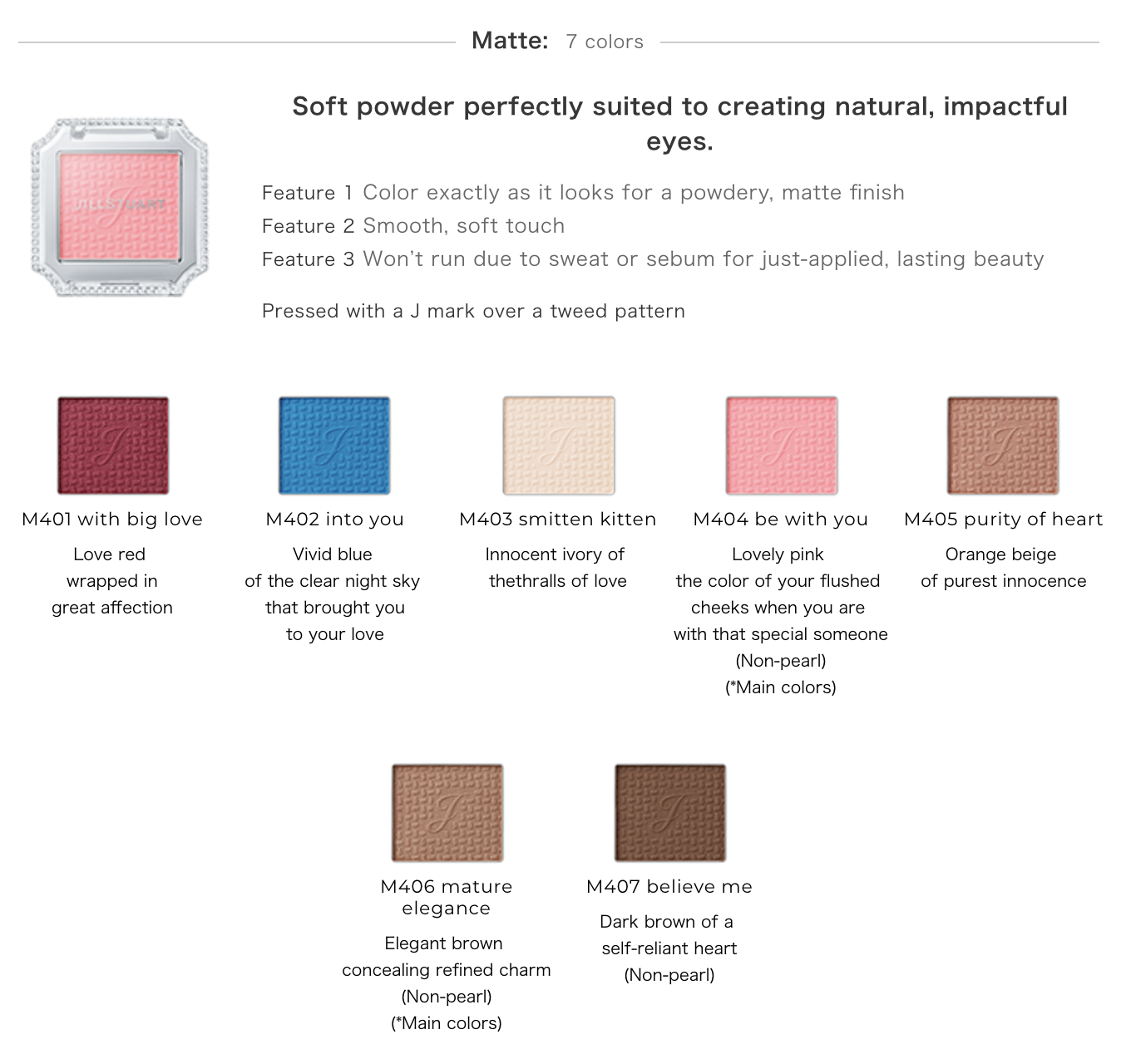 ribbon couture eyes
HK$350

shimmer couture eyes
HK$350

jelly eye color

HK$150


iconic eyeshadow

HK$150