2016.09.29
JILL STUART RELAX hair care items
In stores from Saturday October 1, 2016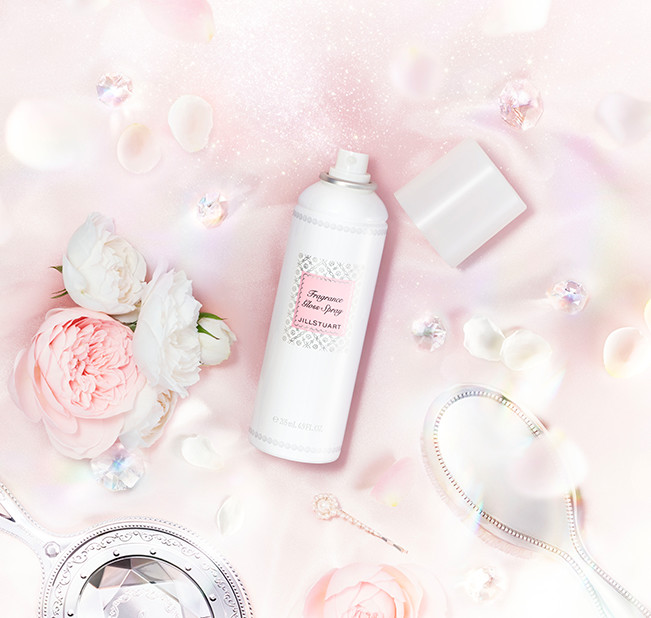 Hair that gently wavers, sparkling like jewelry.
Applying this happy fragrance is the start of a "me" filled with confidence.
Fragrance Gloss Spray, new from JILL STUART.
A variety of oils and beauty essences soothe the cuticles of your hair
while bringing a sparkling luster to every single strand,
coupled with a long-lasting white floral fragrance
to create a cute yet smart hair item.
Popular existing shampoo & conditioner items also now see
the release of a pump size and refills.
Surrounded in a luxurious white floral fragrance both in and out of the bathroom,
feel fulfilled while coming to love your hair every day.

Bringing sparkling luster to each and every strand of your hair.
Fragrance Gloss Spray with a delicate fragrance that lasts.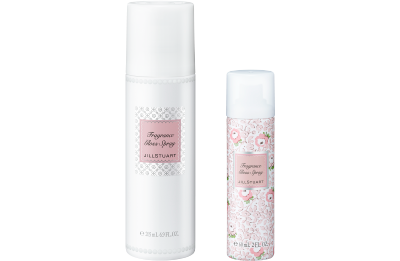 In Stores October 1, 2016
JILL STUART Relax Fragrance Gloss Spray
130g HK$180
[Limited mini-size] 40g HK$105
---
【Reference Materials】
The plant oils formulated in Fragrance Gloss Spray
that create a natural and elegant luster.

Argane oil (emollient)
Rare oil obtained from the fruit of the argane tree, which only grows in an extremely small number of places in the south-west of Morocco. Known as "Moroccan gold" and "magic oil", it has been loved by Moroccan women for hundreds of years as part of their hair and scalp care routine.
Apricot oil (emollient)
Oil obtained from apricot seeds. Rich in oleic acid and offering excellent penetration and emollient properties, bringing you lustrous moisturized hair.
Macadamia nut oil (emollient)
Oil extracted from macadamia nuts produced in Australia. Rich in unsaturated fatty acids such as oleic and palmitoleic acid, making it close to the composition of skin lipids and promising emollient properties as a result, bringing you beautiful and lustrous hair.
Mechanism for long lasting luster and fragrance
Crystal shine element
Brings sparkling luster to each and every strand of hair.
Static prevention agent
Supports keeping your hair smooth and soft!
Cuticle repair agent
Repairs cuticles by filling in any exposed gaps.
A gentle spray that offers uniform application, leaving no heavy-feeling on the surface of your hair and bringing it a natural and elegant luster. A long-lasting white floral fragrance!
[Concerning These Materials]
These materials are intended to facilitate a deeper understanding of our products. Please be aware that they may include expressions that touch upon the Pharmaceuticals and Medical Devices Act of Japan (former Pharmaceutical Affairs Act). If you desire to handle our products please contact the details shown below.

Envelop your hair and scalp in a sweet, fragrant lather.
Shampoo that brings you lustrous hair.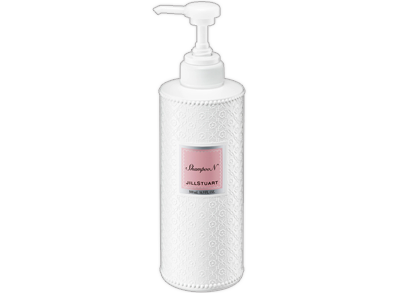 In Stores October 1, 2016
JILL STUART Relax Shampoo N
500mL HK$210
(refill)450mL HK$170

For beautiful hair that you'll love to run your fingers through.
Conditioner with a lasting fragrance.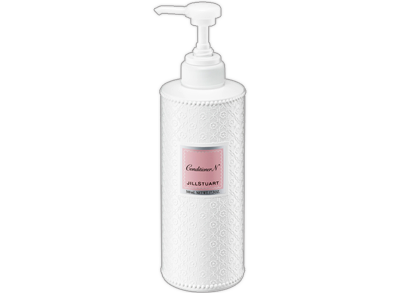 In Stores October 1, 2016
JILL STUART Relax Conditioner N
<Rinse-in hair treatment>
500mL HK$210
(refill)450mL HK$170