2017.01.26
JILL STUART new makeup items
In stores from Wednesday February 1, 2017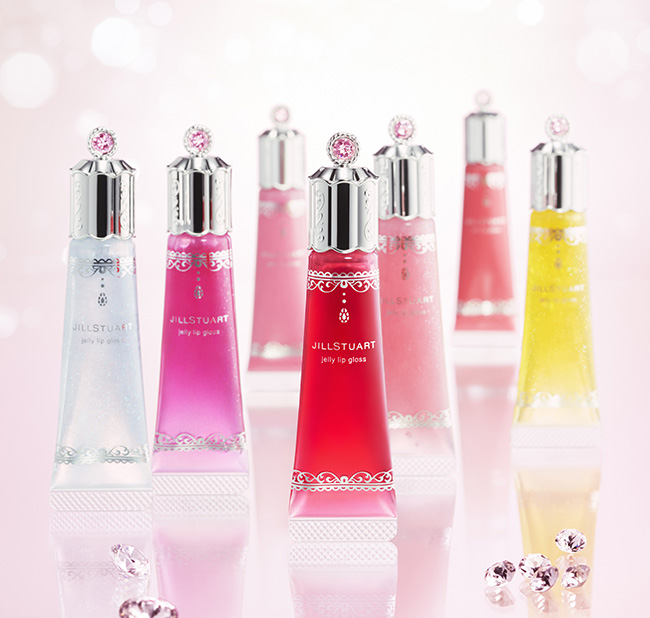 Such luster and translucency, like applying the sparkle of gemstones to your lips.
Wreath yourself in a new appeal that can be totally pure or totally sexy.
Clear color and high
translucency

A particularly clear oil has been
selected, preventing cloudiness
and bringing a clear, jewelry-like
translucency.

Rich luster, yet free
from stickiness

A full and thick coat provides uniform
coverage even across rough lips.
Provides a plump and full luster,while
turning the oil into a gel keeps it
free from stickiness.
Light and gentle
sensation, spreading easily
for a lustrous finish

A rich formulation of gel agents
heightens thixotropy,
creating a firm, highly lustrous,
jelly-like coating once applied
to your lips.

Excellent
moisturizing effects

Double formulation of refreshing oil
that holds in moisture
and oil that prevents moisture from
escaping your lips.
Keeps moisture locked in.

Rich luster that sparkles like jewelry.
Lip gloss that brings you color with translucency.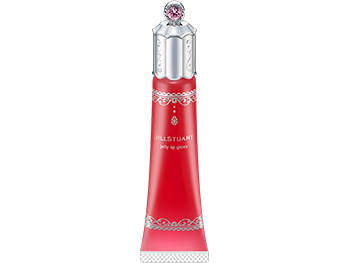 In stores February 1, 2017
JILL STUART Jelly Lip Gloss
11 colors / 1 limited edition color, HK$170
---


01 ruby ring
Clear red, like a ruby ring (non-pearl)
*Main color


02 sweet angel
Pure pink, like the sweet color of angel's lips


03 melon pink
Coral pink, like juicy melon


04 eternal promise
Coral red, promising permanently perfect feminine lips


05 secret jewel
Pink beige, like a secret gemstone
(non-pearl)


06 amethyst kiss
Plum pink, like a clear amethyst


07 dazzling love
Shell pink, with a clear and bright sparkle


08 diamond dew
Clear blue, like a translucent diamond




09 pineapple drop
Clear yellow, like a refreshing drop of pineapple


10 happiness party
Happy orange, full of brilliant fun


★11 cherry gem
Vivid pink, like charming cherries
(non-pearl)
★Limited edition color

Find your own limited edition color with a mix just for today.
Blush color that allows you to enjoy a variety of combinations.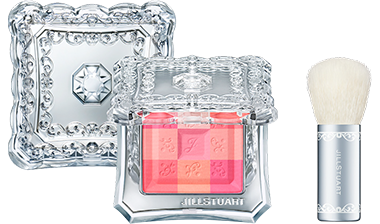 In stores February 1, 2017 New color
JILL STUART Jelly Lip Gloss
6 colors x 1 new type, HK$300
---



23 little bouquet
A coral pink set, with the theme of a bouquet of colorful flowers for someone special