2017.05.24
JILL STUART crystal polish foundation brush
In stores from Monday June 1, 2017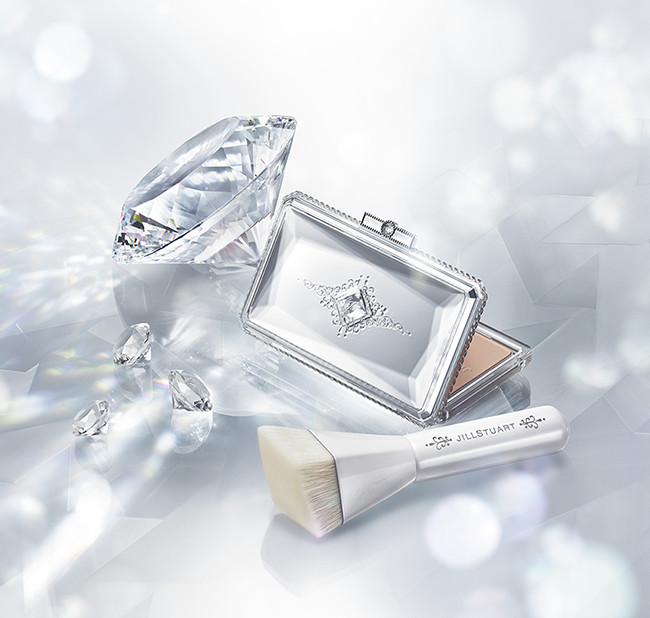 For radiant skin that shines the more it is polished.
Diamond-shaped foundation brush that achieves poreless translucence.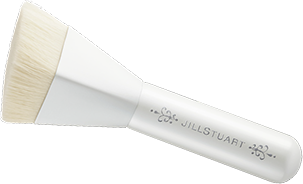 In stores June 2, 2017
JILL STUART Crystal Polish Foundation Brush
HK$250

Tips for creating a beautiful finish layer
< How to Load Foundation >

Tap the brush as if stamping the foundation 2-3 times. Loading foundation without causing the powder to fly around helps avoid taking too much, and allows for foolproof creation of a radiant beautiful finish.




< Basics >
1. Load foundation onto the brush and blend outwards starting at the sides of the nose, then repeat the same movements inwards.

2. Load slightly more foundation onto the brush and apply to the forehead in up-and-down movements.

3. Using the remaining foundation on the brush, finish up around the nose and the jawline.


< Covering Pores & Uneven Color >

Load foundation onto the brush and apply to desired areas by gently tapping as if stamping the area.

For areas requiring more coverage, repeat the stamping movements.
When covering pores in particular, move the brush in circular motions for effective application.
Creating a proper finish below the eyes and in the T-zone
makes the entire face look more beautiful.
Stamping to apply helps boost foundation's adhesion
to skin and increases its staying power.