2017.06.22
JILL STUART Skincare Limited items
In stores July 1, 2017 Limited edition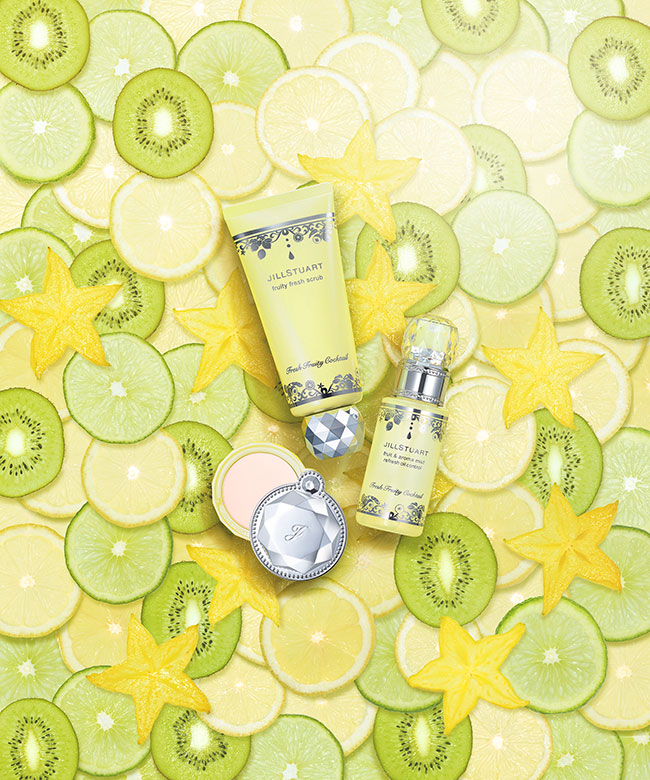 You love the summer, and want to spend this glorious season
steeped in even more luxurious comfort.
That's why you should bring the vitamin power and
moisture of fruit to your sun-exposed skin.
Super refreshing skincare items now appear, packed with the blessings of kiwi,
lemon, starfruit and more, like a brilliant summer cocktail for your body.
Surrounded in a sweetly tart, fruity fragrance, keep your skin at
its best through all the scintillating rigors of summer.
Turn the glittering sun into your ally and fully enjoy this wonderful season.
Fragrance and Design
"Fresh Fruit Cocktail Fragrance"
This sweetly tart, refreshing fragrance will fill body and mind with energy, packed with vitamin-rich fresh fruit like kiwi, lemon and orange to create a wonderful fruit cocktail.
The lemon yellow, refreshing cut-fruit package design is as cute and gorgeous as freshly plucked fruit.
The arabesque patterning is intertwined with kiwi and lemon, creating a superlative limited-edition feel.

The blessings of fruit resolve even pore concerns.
Mist lotion that maintains silky smooth skin.

In stores July 1, 2017 Limited edition
Fruit & Aroma Mist Refresh Oil Control
60mL HK$160
---

A single application smoothly slides on for instantly silky skin.
A paste beauty serum that maintains half matte skin free from shininess and slippage.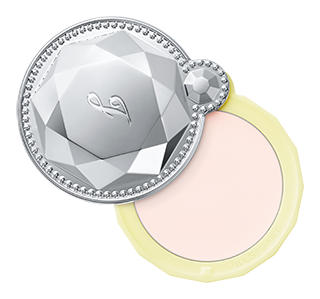 In stores July 1, 2017 Limited edition
Smooth & Oil Control Essence
4g HK$200
---

A gentle massage with an all-natural scrub.
A thermal sensation gel facewash that smoothly cleans your skin.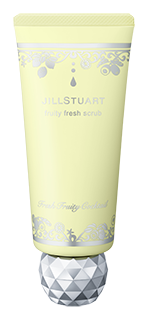 In stores July 1, 2017 Limited edition
Fruity Fresh Scrub
125g HK$200