2017.09.25
JILL STUART flower nail oil
In stores from Sunday October 01, 2017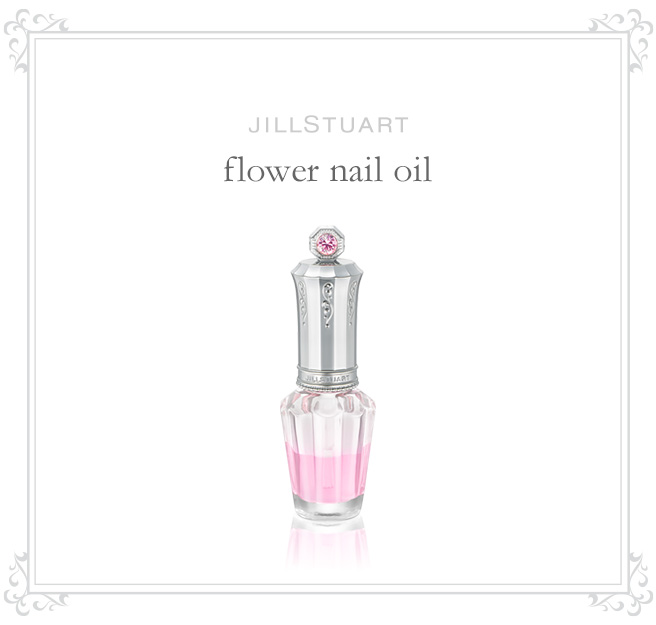 Featuring a lustrous clear pink that is fun to apply
and looks as sweet as water droplets on flowers.
Be wrapped in Pure Blooming Essence fragrance
while imparting fingertips with a moist gloss.
For supple fingers that reach out for joy each time it's applied.
---
A nail care oil with a two-layer base that
has been blended with flower essences
to impart nails and cuticles with moisture,
and make fingertips smooth.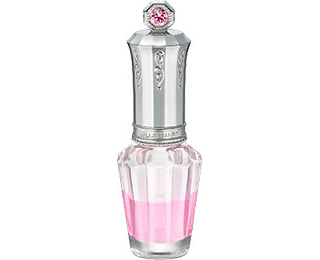 In stores October 1, New item
JILL STUART flower nail oil
10mL HK$125
<Nail Essence>

With a double moisturizing effect from oil and water.
Nail oil that protects nails from dryness.


Point① Fully moisturizes damaged nails.
Prevents hangnails and nail problems.

The clear emollient oil layer is formulated with beauty oils that have good skin affinity, and oils with strong moisturizing effects. It blends into nails and skin, leaving them moisturized. The pink watery layer is formulated with moisturizing agents and beauty agents. Mixing the two layers together provides thorough moisture to nails and cuticles, leading to healthy fingertips.
Point② Thoroughly moisturizes without feeling sticky.
Feels sleek and smooth to use.

Normal nail oil mainly consists of only oil, but two-layered Flower Nail Oil has both a water and an oil layer. Mixing the two layers gives it a silky and watery texture. It doesn't feel sticky, and you can touch things with your fingertips soon after application.
Point③ The swirling of the two colors looks sweet,
with a lovely crystal clear and a clear pink.

Features an emollient oil layer that is crystal clear, and a watery layer formulated with translucent pink coloring. The sweet coloring of the two layers adds extra charm to the act of nail care, and lifts the spirits.