2017.09.25
JILL STUART Surprise Love (heart message)
In stores from Sunday October 1, 2017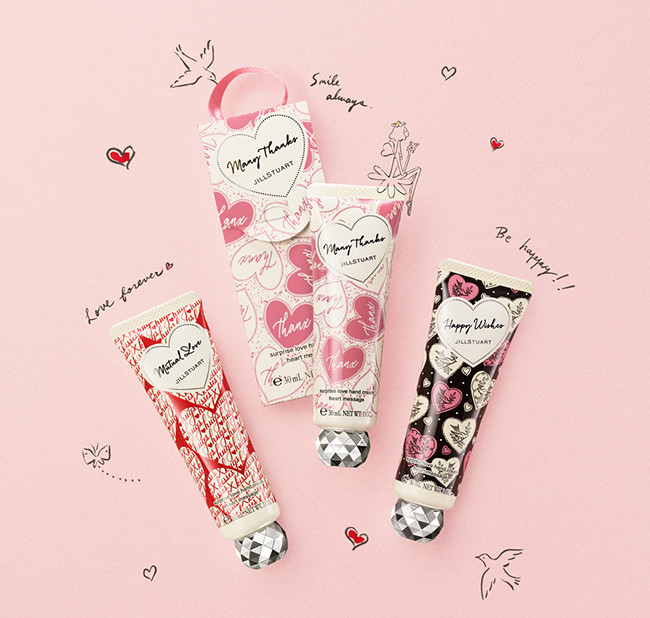 When you want to convey the feelings budding in your heart.
When you want to show your gratitude, but are a little too shy to do it in words.
These hand creams with a message deliver your words and thoughts for you.
The three most popular heartwarming messages from last year's
Surprise Love series, re-released with a new design.
Wrap those important to you in joy and moisture
with hand creams that convey sentiments along with fragrance.

In stores October 1, Limited edition
JILLSTUART surprise love hand cream heart message
30g, HK$95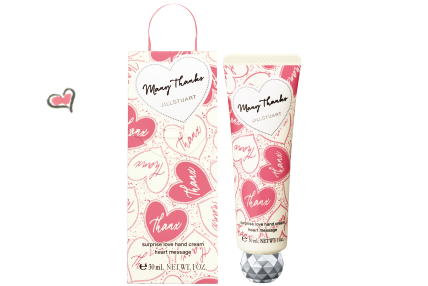 01 Many Thanks
I want to thank you, for everything.
To impart feelings of gratitude or to say a big thank you.
~Aromatic fruity chamomile fragrance~

Chamomile (natural fragrance)
《Smoothing feelings, gentle feelings, relaxation》
---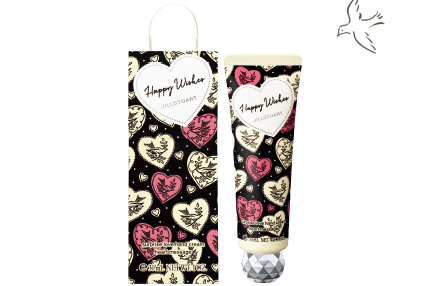 02 Happy Wishes
Congratulations, be happy!
To impart feelings of support and celebration, or for a birthday.
~Aromatic floral orange fragrance~

Orange (natural fragrance)
《Positivity, energy, cheerful feelings》
---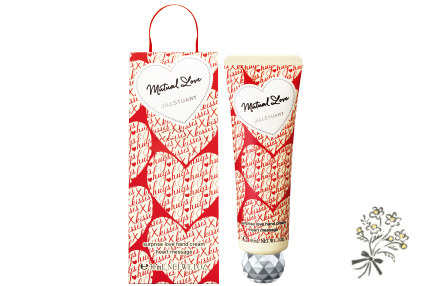 03 Mutual Love
What can I say, I love you.
To impart all types of love.
~Aromatic pure rose fragrance~

Formulated with rose (natural fragrance)
《Give confidence, a feeling of elation, a feeling of being blessed》