2017.11.27
JILL STUART fragrance limited items
In stores December 1, 2017 Limited edition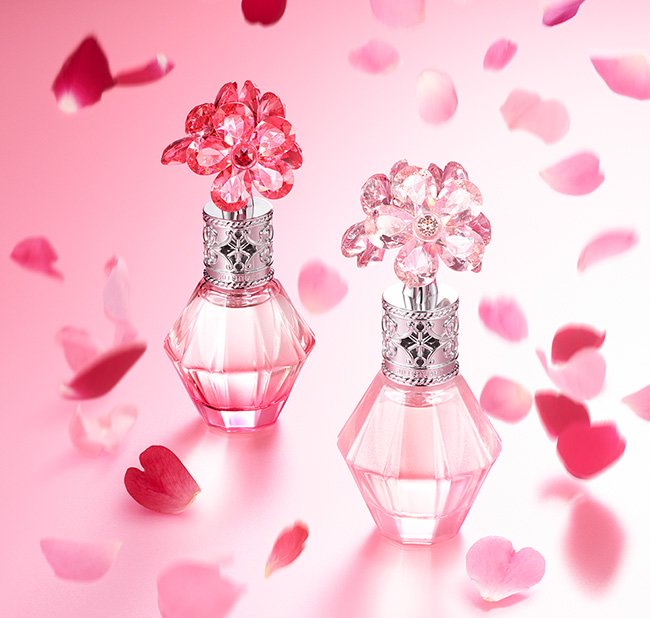 Concealed feelings, and a racing heart.
The fresh and clear fragrance of flowers reflects that
pure feeling when sparks begin to fly.
It is sweet, lovely, and endlessly romantic.

Soon that fragrance
forges a strong bond between the two of you,
radiating the depth and warmth of your amour,
and elevating you into true love engulfed in happiness.

Sweet pea, Snowdrop,
Osmanthus, Edelweiss.
Prim flowers bloom one after another,
their fragrances drifting up like a shower and
wrapping around you with the airy softness of a tulle dress.

Blessed love; endlessly sweet and pure.
Promised love; beautiful and sensual.
Take fate into your own hands with
fragrances that whisper feelings of a special someone,
and be a woman who emanates the scent of love.

| | |
| --- | --- |
| | |
| Crystal Bloom Blessed Love | Crystal Bloom Promised Love |
| DETAIL | DETAIL |


Message from the perfumer

JILL STUART Crystal Bloom
Blessed Love eau de parfum

~Pure love~

JILL STUART Crystal Bloom
Promised Love eau de parfum

~True love~


On a soft musk accord base, fresh roses bloom amid falling jasmine petals. Inspired by pure gentle love, I created this fragrance for romantic and sensitive women. With a gorgeous twinkle added to clear floral, this delicate fragrance is a gift for dreamers.

This is a blend of impressive red roses—which symbolise eternal love—with fragrances of wood and musk. Inspired by deep and absolute love, I created this fragrance for women who have passionately fallen in love. A woody and musky base adds color to the dominant floral bouquet aroma. This enticing fragrance is an offering to all the lovers.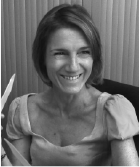 CECILE MATTON
One of the top perfumers in the world.
After joining MANE in 2007, she has created perfumes for many international brands, including DOLCE & GABBANA, Pomellato, Thierry Mugler and LANCOME.