2017.11.27
JILL STUART forever juicy oil rouge tint
In stores from Friday December 1, 2017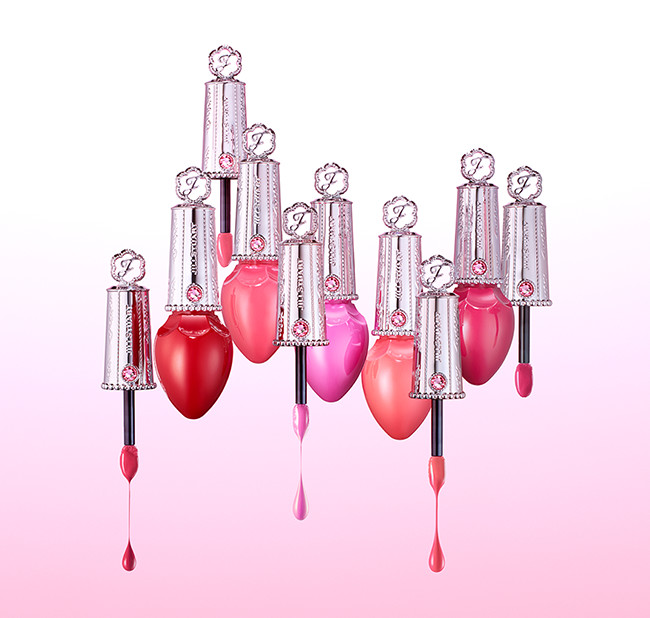 ~Cast a spell on lips~
Vibrant rouge, like forbidden fruit.

Just a dab creates fresh color

that makes lips smile and,

lures in brilliant happiness like a magic.

Pure, sweet and alluring...

Beautiful magic that lasts as long as the color lasts.

Get plump, moist lips, like drops of fruit.
Tint rouge that creates vibrant, fresh color that lasts.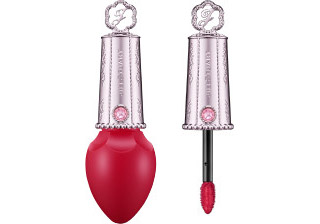 In stores December 1, 2017
JILL STUART forever juicy oil rouge tint
10mL, 5 colors including 1 limited-edition color, HK$ 210
---
01 forbidden fruit
True red, with all the allure of a forbidden fruit
(*Main color)

02 candy factory
Cute and poppy pink, like candy

03 mango mix
Juicy coral, like a mango smoothie

04 ruby cassis
Brilliant blackcurrant red, like a ruby

★05happy very berry
Magenta pink, like the happy feeling of being surrounded by berries
*All colors are non-pearl ★Limited edition color


Tint rouge that imparts lips with vivid, fresh and long-lasting color.

Feature 1.
Rouge color creates alluring
lips that last for many hours.
--------------------------------------------
It reacts to the moisture on lips,
transforming into vivid color and
sealing to skin, for beautiful color
that lasts.

※Color may vary depending on
the individual.
Feature 2.
Soft and light layer provides
luster without being sticky.
--------------------------------------------
"High Luster Smooth Oil" makes
the rouge feel smooth, light and
non-sticky, while creating juicy luster.
The applied layer feels deeply
hydrated and soft.
to your lips.

Feature 3.
Feels deeply hydrating with
the moisture of beauty oils.
--------------------------------------------
Contains beauty oils* derived from fruits,
and highly-moisturizing Vaseline.
Inspired by beauty oils, it achieves
moisturization like skincare.

Peach kernel oil, apricot oil, grape seed oil,
avocado oil, orange oil, strawberry extract,
raspberry extract, acerola extract (moisturizer)