JILL STUART pouch (spring mood)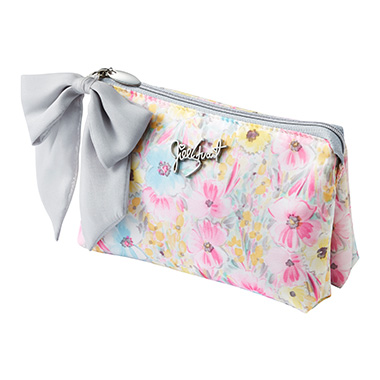 Colorful flowers and a bright ribbon make a gorgeous impression.
A mature yet cute limited edition pouch for spring.
In stores from January 4, 2016 limited product
JILL STUART pouch (spring mood)
HK$250

*Pouch size: Approx. W175 x H110 x D60mm

Product features:
・A limited edition pouch with a mature yet cute design, featuring a gorgeous watercolor flower pattern accented with a chic grey ribbon.
・The interior of the pouch features a pocket and three sections, with capacity to carry plenty of makeup.
・The center of the pouch features a sunlight-catching metallic plate with the Jill Stuart signature logo, giving a high class feel.
・The fastener features a charm for opening and closing the pouch.