JILL STUART neon pastel nails (2016 Spring collection New & Limited Colors)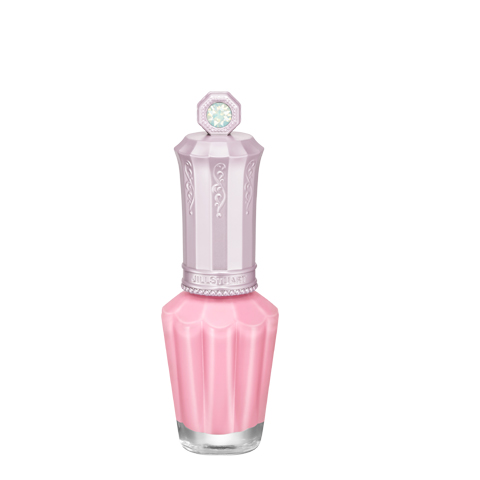 Colors that increase in brilliance the closer spring comes.
Pastel nail colors that bloom on your fingertips.
In stores from January 28, 2016
Limited Edition
JILL STUART Neon Pastel Nails
10mL, 4 limited edition colors, HK$105
Product features:
・Limited edition, colorful nail colors evocative of an illusory world in which sunlight shafts through falling snow across a springtime scene.
・A fresh base that is easy to apply. Spreads light and smoothly, for a uniform finish with no patchiness.
・Provides a deep luster and clear, popping color.
・Quick-drying type that dries exceptionally quickly.
・The lasting polymer responds flexibly to impacts to your nails or changes in their shape, providing beautiful color that lasts.
・A limited edition cap design that matches the nail color. The top is decorated with a white opal Swarovski, evocative of the snows of spring.
・Crystal Floral Bouquet Fragrance.
Beauty Essences:
・Rosemary extract, Lavender oil, Avocado oil (moisturizer).
☆Design Explanation
・Supplied in a box with a watercolor flower pattern.
・★01 my clover
Pastel green, evocative of happiness-bringing clover
*Main color
・★02 birds singing
Pastel orange, like the cheerful singing of small birds
・★03 in bloom
in bloom Pastel pink, like the charming blooming flowers of spring
・★04 fair sky
Pastel blue, like an endless clear sky
All are non-pearl
★Limited edition color
01
my
clover

02
birds
singing

03
in
bloom

04
fair
sky