JILL STUART nail lacquer R (2016 Summer Collection)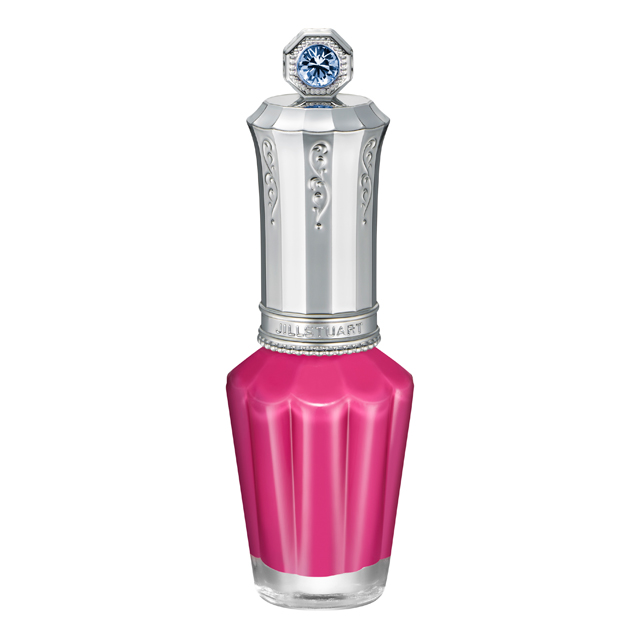 Glistening summer at your finger tips.
Nail color that brings out sophistication.
In Store from April 1, 2016 Limited Edition
JILL START Nail Lacquer R (2016 Summer Collection)
10 ml 2 limited edition colors
HK$105
・★47 passionate kiss
Red Pink like a passionate kiss
・★48 sparkling beach
Sparkling Gold like a golden sands glisten * main color
★Limited edition color

Product features:
・Gives lasting deep luster and a clear rich nail color. Limited edition colors for grown-ups.
・Easy application, fresh base. Covers lightly and smoothly for an even finish.
・Great hold for a lasting finish.
・The new polish glow polymer blend dries exceptionally quickly. (Quick drying type)
・The lasting polymer responds flexibly to impact or bending of your nails. Maintains gorgeous color.
・The top of the cap is decorated with a limited edition pale sapphire Swarovski crystal.
・Crystal Floral Bouquet Fragrance.
Beauty essences:
・Rosemary extract, lavender oil, avocado oil (moisturizing)
☆Design explanation
The image of a Romantic Marine World in a box.
47 passionate
kiss

48 sparkling
beach