JILL STUART forever juicy oil rouge sheer (2016 Summer collection New & Limited Colors)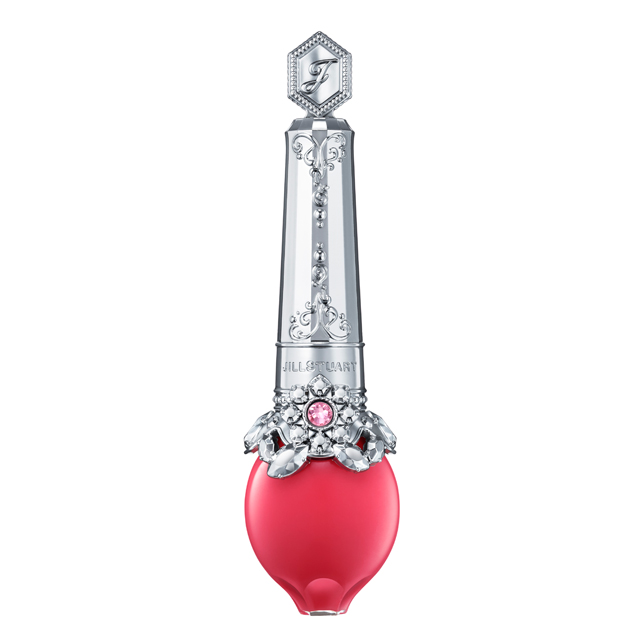 Clear fruity color and luster on the lips.
Sheer Type Oil Rouge
In Store From April 1, 2016
JILL STUART Forever Juicy Oil Rouge
10 ml 6 colors / 1 limited
HK$200
・01 cranberry syrup
Brilliant cranberry red coverage * Main color
・02 blood orange juice
Color with a healthy orange zest
・03 camucamu smoothie
Creamy pink cuteness
・04 peachy compote
Create an ingénue look with translucent peach beige
・05 strawberry float
A delicate strawberry pink that melts into your skin
・★06 grape juice
A sophisticated yet cute pink
★Limited edition color

Product features:
・Pure color and fresh gloss and moisturizing beauty oil in one, Liquid Rouge. The arrival of Sheer Type Oil Rouge Long lasting full, juicy lips with fruitiness.
・Smooth application with a "Light Touch Juicy Oil" formulation. Juicy luster and clear translucent color created by a thin light texture film. Increase the glamour with even more brilliance thanks to the highly refractive blend of oils.
・The gel creates a perfect fit of "Light Touch Juicy Oil" holding power on your lips. Perfect hold maintains your juicy color packing in moisture for fresh lips.
・The design has a round cherry shape with a cut glass bottom like buried treasure inspired by the concept of "rouge that makes lips bear fruit". A Light Rose Swarovski sparkles at the center of the blossoming fruit with J embossed plaque crowning the top.
・Crystal Floral Bouquet Fragrance.
Directions for use:
・Apply a suitable amount directly on the lips using the applicator chip supplied.
Beauty essences:
・Fermented cherry extract, argan oil, lychee honey, peach kernel oil, apricot oil, grape seed oil, avocado oil, strawberry extract (moisturizing)
☆Design Explanation
The glittering cap is a perfect match for the cute rouge personality.
01 cranberry
syrup

02 blood
orange
juice

03 camucamu
smoothie

04 peachy
compote

05 strawberry
float

★06 grape
juice