JILL STUART shelly nuanced eyelid liner (2016 Summer Collection)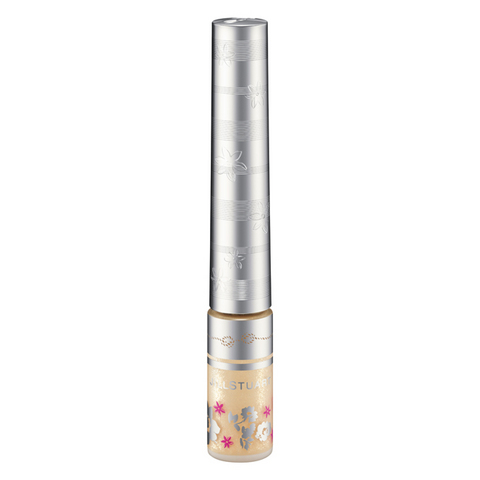 Like sea shells glistening in the sand.
Wet gloss liquid eyeliner.
In Store from April 1, 2016 Limited Edition
JILL STUART Shell Nuance Eyelid Liner
3 limited colors
HK$170

・★01 sunlit dew 
Pearl white, like the morning sun reflected in a dew drop
・★02 sunlit shell 
Pearl pink like a pale conch shell glistening on the sea shore * main color
・★03 twilight cruise 
Translucent night blue that glistens with depth * main color

★Limited edition color


Product features:
・Limited edition liquid eyeliner for eyes welling up with color that has gloss like sunlight and luster like mother of pearl.
・Sparkling pearl iridescence with every blink leaving a beautiful wet-look finish. Extra sparkle to the lower eyelid and folds for a sparkly misty eyed finish.
・A fresh touch that feels great going on.
・The keynote bottle, bordering and rope motif decorated with the maritime pattern.
・Crystal Floral Bouquet Fragrance.

Beauty essences:
・Rosemary extract, lavender oil, avocado oil (moisturizing)

Directions for use:
・Like glistening tears on the lower eyelid.
・Spread the eye liner color from the eyelid and folds of the eye with your finger tip.

☆Design explanation
The image of a Romantic Marine World in a box.
★01 sunlit
dew

★02 sunlit
shell 

★03 twilight
cruise