Rouge My Dress (2016 Fall Collection)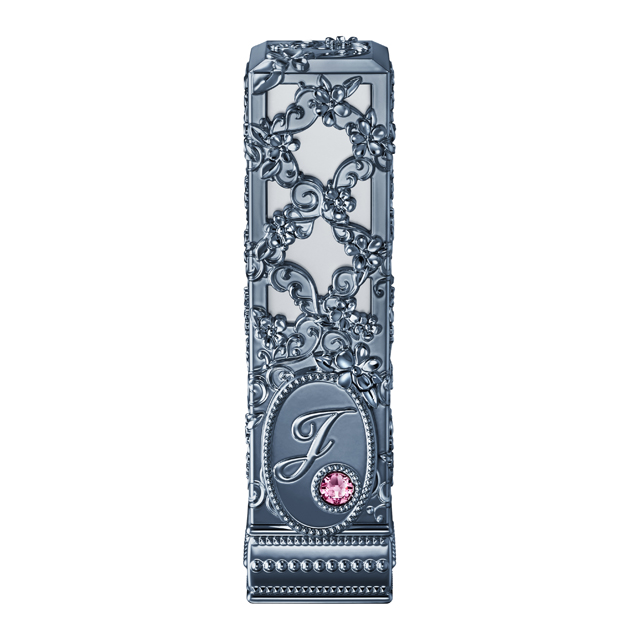 Feminine and natural.
Lipstick overflowing with female elegance.
In Stores August 1, 2016 Limited Edition
JILL STUART Rouge My Dress
4 limited edition colors HK$200 each
★16 fragrant lingerie
Misty pink, like lingerie with a happy fragrance * main color
★17 flower crown
Vivid rose pink, like a crown of rose flowers
★18 little fur
Warm beige, like a warm little fur * main color
★19 precious bracelet
Precious coral, like a bracelet with a special meaning
★Limited edition color

Product features:
・Lipstick that melts like a cream and brings rich moisture to your lips. Provides lasting color, overflowing with elegance, like that moment of overwhelming beauty which you slip into a gorgeous dress. Warm limited edition colors, perfectly suited to fall & winter.
・Provides close coverage of your lips, creating an even layer over their entire surface. With a soft focus effect, dispels all dullness and provides exactly the rich, popping color your desire with just a single application.
・A beauty cream style formation melts into your lips, providing a smooth and comfortable feeling of use.
・An original formulation that is a first for Jill Stuart, creating a layer of lipstick with extremely close coverage and providing excellent makeup hold. In addition, the lasting powder formulation keeps the color bright and provides a beautiful finish that lasts.
・Provides a finish with rich moisture and a natural luster.
・Design based on vintage lace. A simple and modern silhouette, decorated with a luxury arabesque pattern and a scattering of flowers. The cap is a two-layer construction, with contrasting matte silver inside and glossy silver outside to depict deep, dimensional lace. Creates the overall impression of a wonderful dress.
・Under the theme of the dual faces of women, the design for 16 & 17 uses deep navy to express "modern feminine", while 18 & 19 uses a refined brown beige to express "elegant natural". Navy and brown supplied one per box.
・Crystal Floral Bouquet Fragrance.
Directions for use:
・Extend the lipstick approximately 5mm and apply.
Beauty essences:
・Rosemary extract, Lavender oil, Avocado oil (moisturizer)
★16
fragrant
lingerie

★17
flower
crown

★18
little
fur

★19
precious
bracelet