Nail Lacquer R (2016 Fall Collection)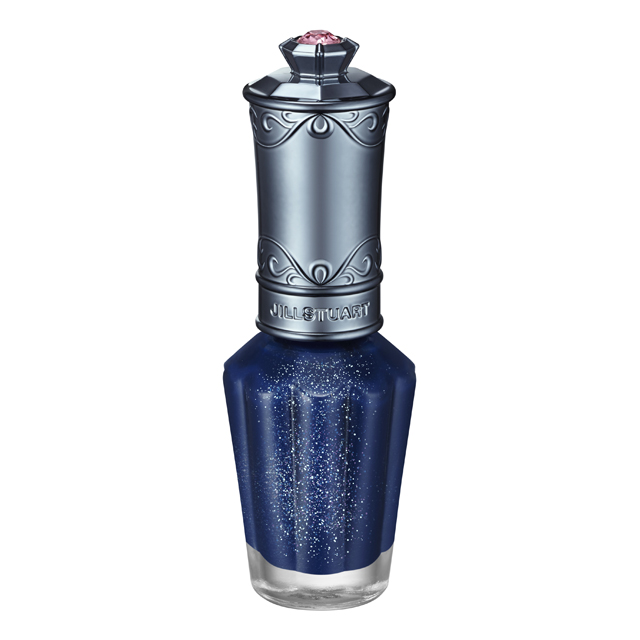 For chic and elegant fingertips.
Nail colors that bring out the beauty of your hands.
In Stores August 1, 2016 Limited Edition
JILL STUART Nail Lacquer R
10mL 5 limited edition colors HK$105 each
★49 starry navy
Navy, like the night-sky scattered with stars * main color
★50 blush pink
Vintage pink, as though enveloped in gentle love
★51 petal gray
Pinkish grey, like light on flower petals (non-pearl)
★52 warm brown
Reddish brown, like an elegant dress coat * main color
★53 healthy beige
Healthy beige, making your skin look beautiful (non-pearl)
★Limited edition color

Product Features:
・Nail colors for both deep luster and clear, popping color that lasts. Limited edition Fall & Winter colors for beautiful skin.
・A fresh base that is easy to apply. Spreads light and smoothly, for a uniform finish with no patchiness.
・Offers excellent, close coverage, for a beautiful finish that lasts.
・The new polish glow polymer composition dries exceptionally quickly. (Quick drying type)
・The lasting polymer responds flexibly to impacts to your nails or changes in their shape, providing beautiful color that lasts.
・Under the theme of the dual faces of women, the design for 49, 50 and 51 uses deep navy to express "modern feminine", while 52 and 53 uses a refined brown beige to express "elegant natural". Navy and brown supplied one per box.
・Crystal Floral Bouquet Fragrance.
Beauty Essences:
・Rosemary extract, Lavender oil, Avocado oil (moisturizer)
★49
starry
navy

★50
blush
pink

★51
petal
gray

★52
warm
brown

★53
healthy
beige