JILL STUART mix blush compact N (2016 Fall collection New Colors)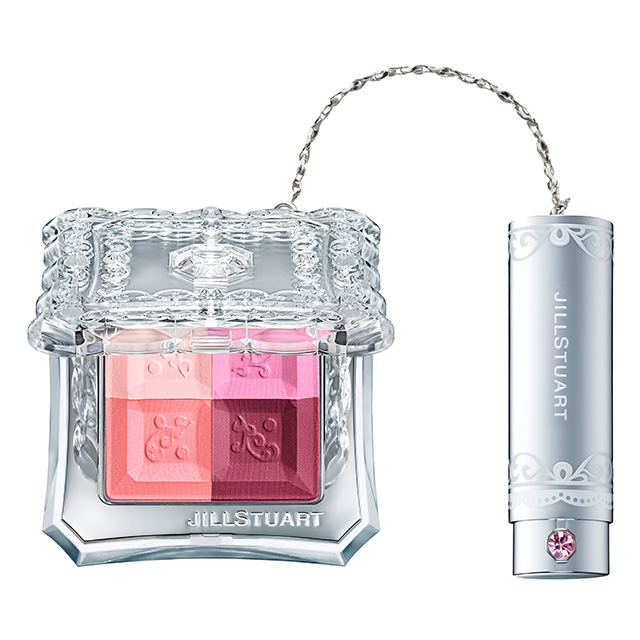 Creating a calm impression among brilliance.
Blush that brings you sensual cheeks.
In stores September 1, 2016 New colors
JILL STUART Mix Blush Compact N
4 colors x 1 new type, HK$360

16 rose box 
A set based on a flower box containing a variety of rose colors *Main color


Product features:
・Blush color that allows four different hues and qualities to be freely mixed together. Provides an innocent complexion of health with a soft and foggy finish. New rose colors that provide an adult expression.
・A powder, yet so moist. The essence-in-base feels smooth on your skin, as though melting away, while the skin melting wax allows for uniform coverage of the powder while blending it into your skin.
・A semi-matt quality creates a soft and gentle impression.
・Supplied with a special brush that feels smooth on your skin.
・The compact has evolved to become even more girly, with cute, fluffy frills. The edges are scalloped to create a gentle overall image, and the brush has a Swarovski rhinestone attached.
・Crystal Floral Bouquet Fragrance.

16
rose
box

*Main
color