JILL STUART nail lacquer R (2016 Fall collection New Colors)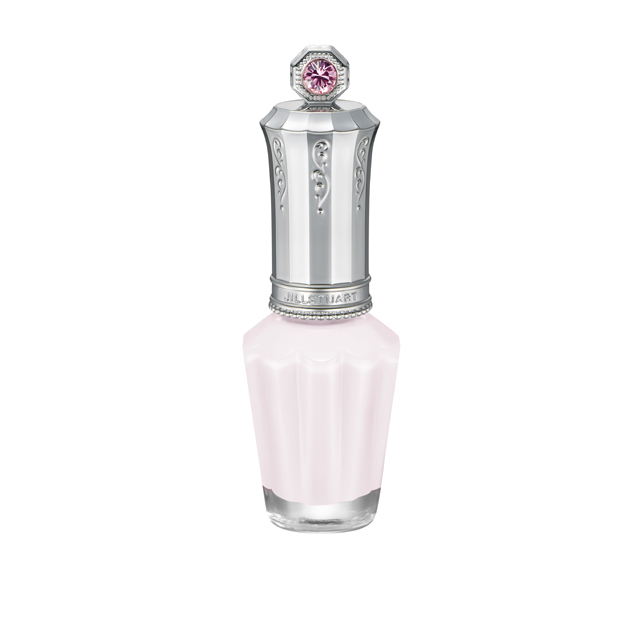 Bring chic mauve colors to your fingertips.
Nail colors that match with autumnal styles.
In stores September 1, 2016 New colors
JILL STUART Nail Lacquer R
10mL, 5 new colors, HK$105
54 strawberry milk
A strawberry white, like milk with a drop of berries *Main color
55 cassis rouge
A rich bordeaux, like mature black currents *Main color
56 preserved flower
A beautiful red pink, like captured flower petals
57 mauve greige
A grayish pink, striking the perfect balance of the two
58 maroon pink
A pink beige, for natural and elegant fingertips
(All non-pearl)

Product features:
・Nail colors for both deep luster and clear, popping color that lasts. New mauve colors to make your hands look stunningly beautiful.
・A fresh base that is easy to apply. Spreads light and smoothly, for a uniform finish with no patchiness.
・Offers excellent, close coverage, for a beautiful finish that lasts.
・The new polish glow polymer composition dries exceptionally quickly. (Quick drying type)
・The lasting polymer responds flexibly to impacts to your nails or changes in their shape, providing beautiful color that lasts.
・Crystal Floral Bouquet Fragrance.
Beauty Essences:
・Rosemary extract, Lavender oil, Avocado oil (moisturizer)
54
strawberry
milk
(*main
color)

55
cassis
rouge


56
preserved
flower


57
mauve
greige


58
maroon
pink

(All
non-pearl)