JILL STUART Nail Lacquer R (In stores November 1, 2016)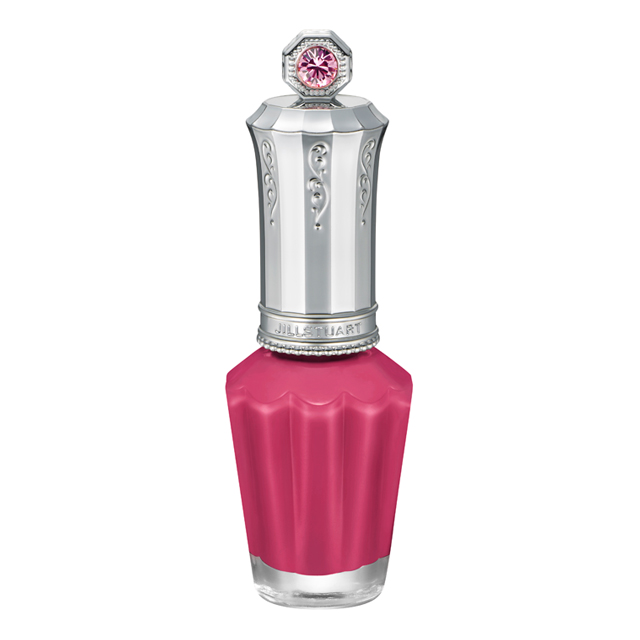 Overlapping a variety of colors.
Warm and gorgeous nail colors.
In stores November 1, 2016 New & limited edition colors
JILL STUART Nail Lacquer R
10mL, 4 colors / 2 limited editions colors, HK$105
★59 holy song
Sparkling rose gold, as clear as a holy song
60 party invitation
A cute milky pink
61 cherry pie
A deep red, like ripe cherries (*main color)
★62 my present
A bright red, like pure happiness
★ Limited edition color

Product features:
・Nail colors for both deep luster and clear, popping color that lasts. New and limited edition colors to decorate your fingertips for winter.
・A fresh base that is easy to apply. Spreads light and smoothly, for a uniform finish with no patchiness.
・Offers excellent, close coverage, for a beautiful finish that lasts.
・The new polish glow polymer composition dries exceptionally quickly. (Quick drying type)
・The lasting polymer responds flexibly to impacts to your nails or changes in their shape, providing beautiful color that lasts.
・Limited edition Fruit Floral Tweed fragrance.
Beauty essences:
・Rosemary extract, Lavender oil, Avocado oil (moisturizer)
★59
holy
song

60
party
invitation

61
cherry
pie

★62
my
present