JILL STUART Nail Art Liner (In stores November 1, 2016)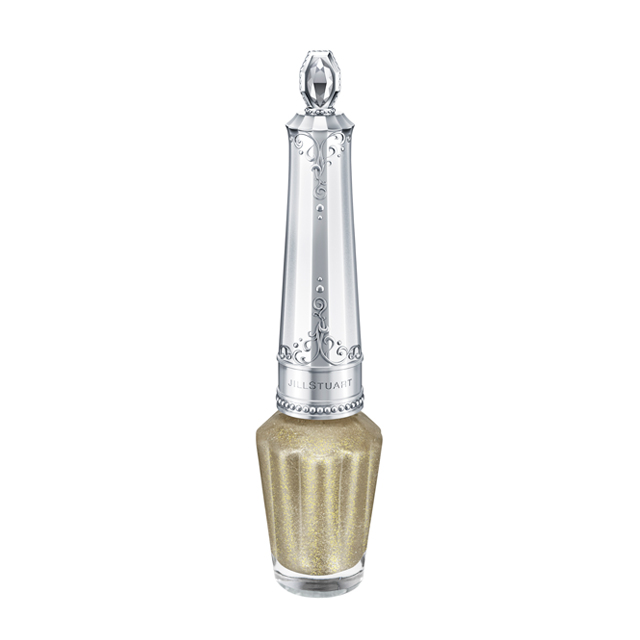 Overlapping a variety of colors.
Warm and gorgeous nail colors.
JILL STUART Nail Art Liner
6mL 5 colors / 3 limited edition colors, HK$105
In stores November 1, 2016 New & limited edition colors
10 brilliant crystal
Brilliant silver, as though packed with delicate diamonds
11 sparkling gold
Sparkling gold, with a brilliant glitter (*main color)
★12 pale blue
Pale blue, pure and cool (non-pearl)
★13 pale pink
Pale pink, charming and cute (non-pearl)
★14 milky gray
Milky grey, with a gentle sparkle
★ Limited edition color

Product features:
・New and limited edition nail art liner colors that bring you gorgeous fingertips with elegant hues.
・A delicate brush type, allowing sharp lines be drawn with complete freedom.
・The vivid, smooth lines dry almost instantly, realizing a simple and beautiful finish.
・Boasts exemplary hold, for beautiful color and sparkle that lasts.
・The design features an arabesque pattern and glittering crystal relief. The easy to hold cap allows fine details to be easily drawn.
・Limited edition Fruit Floral Tweed fragrance.
Beauty essences:
・Rosemary extract, Lavender oil, Avocado oil (moisturizer)
10
brilliant
crystal

11
sparkling
gold

★12
pale
blue

★13
pale
pink

★14
milky
gray