JILL STUART lip blossom (2017 Spring New Colors)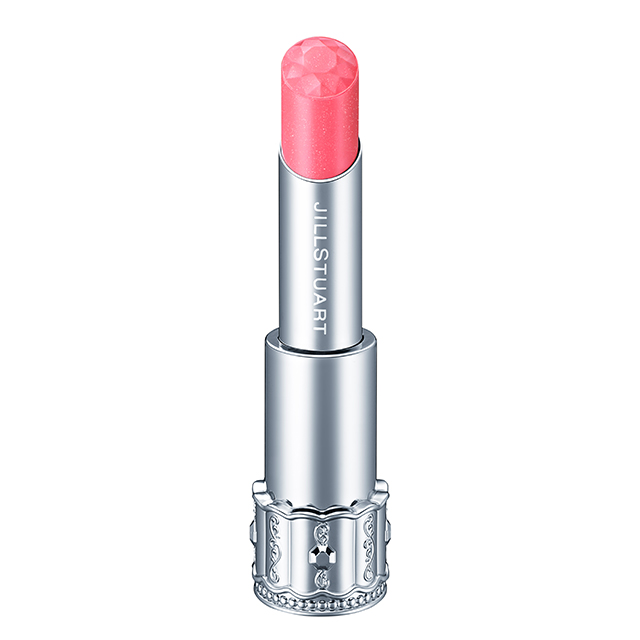 As gorgeous as spring flowers.
Lipstick that brings you pure lips.
In stores January 1, 2017 New colors
JILL STUART Lip Blossom
3 new colors, HK$200
23 gerbera smile
Coral pink, like gerbera (non-pearl) *Main color
24 shining sunflower
Bright and vivid orange, like a sunflower (non-pearl)
25 pansy song
Pure rose pink, like a gorgeous pansy (non-pearl)

Product features:
・Lipstick that gently, lightly spreads across your lips, as though melting, providing a fresh luster and pure, bright color. New colors inspired by fresh flowers blooming in the spring sunlight.
・As refreshing as the dew from a flower, leading to you soft lips that feel as though moisture is welling up from inside.
・Provides beautiful, popping color yet with a highly translucent, pure appearance, for full, plump, feminine lips.
・A single application can provide lustrous lips, while subsequently tapping your lips with your finger also allows a matte finish to be enjoyed.
・The design is themed in a mixture of Thumbelina, born from a flower, and vintage jewelry. An overall arabesque design of winding vines, and the surface of the lipstick is cut with a diamond shape.
・Crystal Floral Bouquet Fragrance.
Beauty essences:
・Rosemary extract, Lavender oil, Avocado oil (moisturizer)
☆Explanation of cap design
・With a silver base body, press the flower motif on top of the cap and, along with a J logo, a secret mirror appears.