JILL STUART mix blush compact more colors (2017 Spring New Color)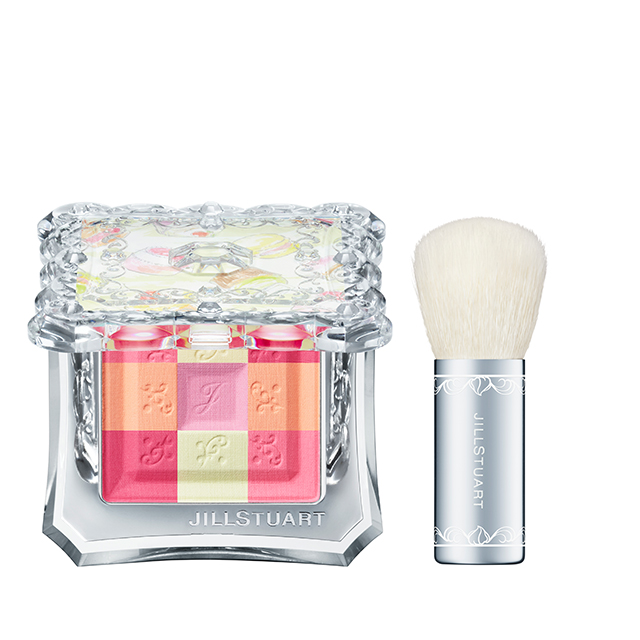 Find your own limited edition color with a mix just for today.
Blush color that brings you sweet cheeks.
In stores January 1, 2017 Limited edition
JILL STUART Mix Blush Compact More Colors
Six colors x 1 limited edition, HK$300


★22 fruit mille crepe
Fresh colors, like a mille crepe loaded with strawberries, kiwi and peaches


Product features:
・Blush color that arranges six different hues into nine blocks that can then be freely mixed together. Limited edition color inspired by a fruit mille crepe that provides an pure complexion of health with a soft and foggy finish.
・A charming palette of hues offers more than 20 different combinations of neighboring colors. From light through to deep and rich, mix a variety of different colors and enjoy exactly the finish that matches your mood and outfit.
・A powder, yet so moist. The essence-in-base feels smooth on your skin, as though melting away, while the skin melting wax allows for uniform coverage of the powder while blending it into your skin.
・A semi-matt quality creates a soft and gentle impression.
・A girly compact design decorated with fluffy frills and an arabesque motif.
・The upper surface of the compact is a pastel green color, decorated with illustrations of unique treats such as cupcakes and macarons.
・Brush supplied separately (in a soft case). The flowery textiles are accented by a "J" logo.
・Crystal Floral Bouquet Fragrance.

Beauty essences:
・Rosemary extract, Lavender oil, Avocado oil (moisturizer)

☆Design explanation:
Provided in a pastel green box decorated with macaron colored sweets.