JILL STUART pouch (sweets couture)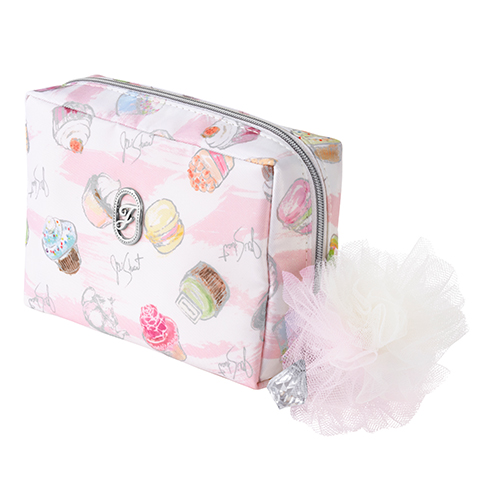 Like a box packed with delicious treats.
A charming limited edition pouch.
In stores January 1, 2017 Limited edition
JILL STUART Pouch, Sweets Couture
HK$250
*Pouch sizes: Approx. W150 x H105 x D45mm

Product features:
・A square, limited edition cosmetics pouch with an image like a box of delicious sweets. A coral pink color, decorated with images of delicious cupcakes and other treats. Comes with a silver plate bearing a "J" mark.
・Large enough to carry plenty of items, and has a convenient pocket inside.
・The fastener has a tulle pompom intended to look like the cream from a cupcake, and a translucent charm attached to it.