Kittenish Look Liner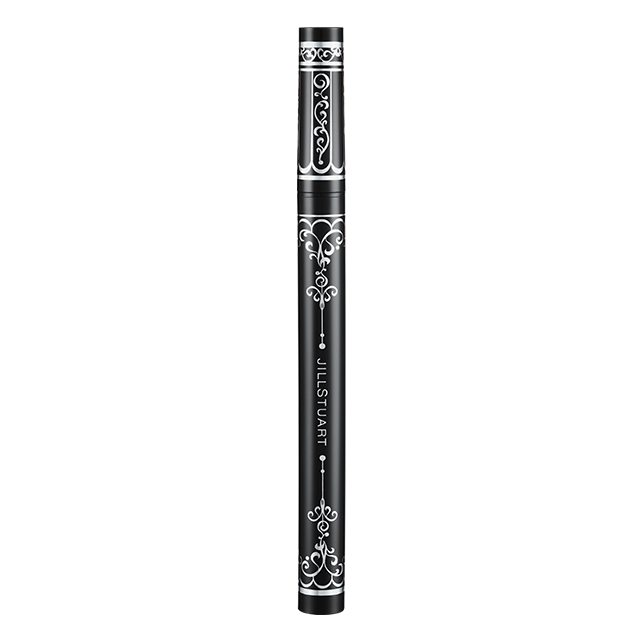 Beautiful cat eyes that last without smudging.
Eyeliner that can draw even delicate flicks.
In stores June 1st, 2017 New items
JILL STUART Kittenish Look Liner
0.4mL 4 colors HK$150 each
01 black kitten Rich black that is as sharp and sophisticated as a black cat (*Main color)
02 plum brown Reddish brown with just a hint of warmth (non-pearl)
03 wedding navy Deep navy brimming with elegance (non-pearl)
04 lady burgundy Burgundy that feels calm and cool (non-pearl)
Gives you the following finish:
Point 1
Easy-to-draw and easy-to-use brush and container The flexibility, quantity and length of 0.1mm-0.18mm ultra-superfine hairs have been exquisitely balanced to achieve a supple and resilient brush. It's easy to fill in space between lashes, and freely control the look of flick lines. The container sends ink right down to the slender brush tip and is resistant to drying out, so it stays saturated even with continued use.
Point 2
Jet black Formulated with rich black pearl that sparkles jet black to create the perfect color. Finished lines come out a rich, dark black. Also formulated with five different colors of pearl. Each color diffuses the light to give lines a glossy look. *Only in 01 black kitten
Point 3
Lasting effect Formulated with Long-lasting Polymer. Becomes a single, even membrane when it dries, making lines resistant to crumbling or smudging. Beautiful lines last all day.
Product Features:
・Long-lasting liquid eyeliner that doesn't smudge over time, and is resistant to sweat, water and tears. Supple and resilient fine brush that draws beautifully down to the flick.
・Brush type pen lets you freely create flick lines even without a special technique. Resistant to drying out, and feels smooth while drawing on lids.
・Rich colors create striking eyes with a feeling of depth.
・Can easily be removed with warm water or cleansing products.
・01 black kitten is formulated with rich black pearl. This is a pearl that sparkles jet black to create a black line that is rich and has depth.
・Each of the four colors has a different body, decorated with rhythmical and curvy patterns inspired by kittens, creating a lovely and luxurious design. Illustrations of cats are hidden inside the patterns.
・Crystal Floral Bouquet Fragrance.
Beauty essences:
・Rosemary extract, BG (moisturizer)
01
black
kitten

02
plum
brown

03
wedding
navy

04
lady
burgundy