Something Pure Blue Face Powder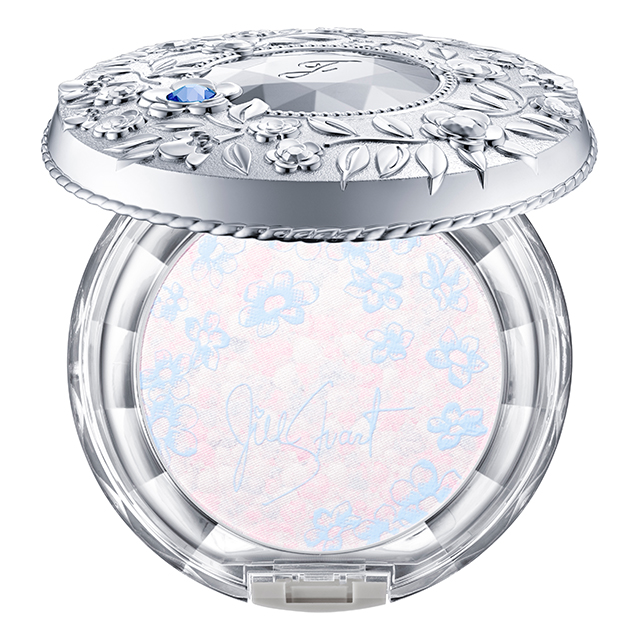 The sparkle of delicately-encased diamonds.
A face powder that gives skin a pure finish brimming with translucency.
In stores May 1st, 2017 Limited edition
JILL STUART Something Pure Blue Face Powder
10g, HK$340


★A pastel color set of pure pink, crystal blue and white


Product Features:
・Limited edition face powder that creates a fine-quality lasting finish, as if wearing a light and airy veil. The sparkle of delicately-encased diamonds achieves immaculate skin that is full of translucency.
・Formulated with a powder that is made from natural diamonds and has a high scarcity value. Pure coloring has been achieved by formulating each particle with highly-translucent sheet-shaped powder. Creates a fine-quality brilliance and translucence, radiating an aura that can only be possible by the real diamond.
・Formed with three colors of granules that have been pressed. Blue, pink and white blend to create a superb balance, and because each one looks different, you can achieve skin with a uniquely special brightness.
・The compact design is inspired by brilliant cut,decorated with a wreath of crystal flowers. One of the flowers sparkles with a light sapphire Swarovski rhinestone.
・Something Blue Bouquet fragrance.

Directions for use:
・Take an appropriate amount onto a brush by blending the three colors in a circular motion, then spread onto skin.

Beauty essences:
・Formulated with Damascus rose extract, Edelweiss extract, Madonna lily extract, Camellia oil, Squalane (moisturizer)
Formulated with Diamond Powder
Formulated with Crystal Blue Powder
Damascus rose extract is Damascus rose flower extract, Madonna lily extract is Madonna lily root extract, Camellia oil is tsubaki seed oil, Crystal Blue Powder is mica and titanium oxide.


☆Brush instructions
Provided with a brush that is soft on the skin.

☆Design explanation
・Box decorated with Something Blue's tiny floral pattern.