Nail Laquer R (In stores August 1, 2017)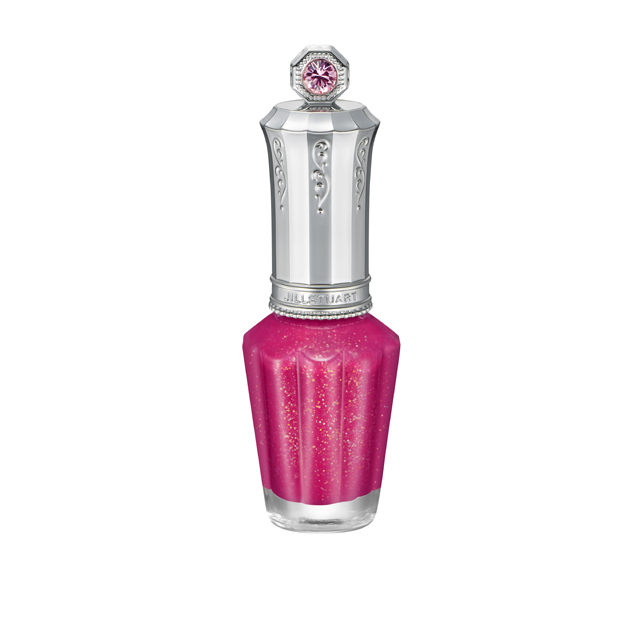 Chic colors for seductive fingertips.
Nail colors perfect for the feeling of fall.
In stores August 1, 2017 New colors
JILL STUART Nail Laquer R
10mL, 7 new colors, HK$105 each

73 blessed pink
Vivid pink, bringing a wonderful sparkle and living sensation of color
74 still love
A lovely pink, full of love that lasts forever (non-pearl)
75 rose taupe
A taupe pink, bitter yet sweet, like water droplets on a rose (non-pearl)
76 warm feather
A pink beige, like wings that wrap warmly around you (non-pearl)
77 secret promise
A secret pink, evoking a chic and sophisticated woman (non-pearl)
78 dear my special
A lovely red, as deep as the emotions felt when thinking of a loved one (non-pearl) *Main color
79 night trip
A dark bordeaux that evokes a journey through sweet dreams (non-pearl)

Product Features:
・Nail colors for both deep luster and clear, popping color that lasts. New colors centered on chic and sophisticated pinks.
・Features a thin base that is easy to apply. Spreads light and smoothly, creating a uniform finish with no patchiness.
・Offers excellent, close coverage, for a beautiful finish that lasts.
・New Polish Glow Polymer formulation dries extremely fast. (Quick drying type)
・Lasting Polymer responds flexibly to impact on your nails or changes in their shape. For beautiful color that lasts.
・Crystal Floral Bouquet fragrance.
Beauty Essences:
・Rosemary extract, Lavender oil, Avocado oil (moisturizer)
73
blessed
pink

74
still
love

75
rose
taupe

76
warm
feather

77
secret
promise

78
dear
my
special

79
night
trip