Ribbon Couture Eyes (In stores August 1, 2017)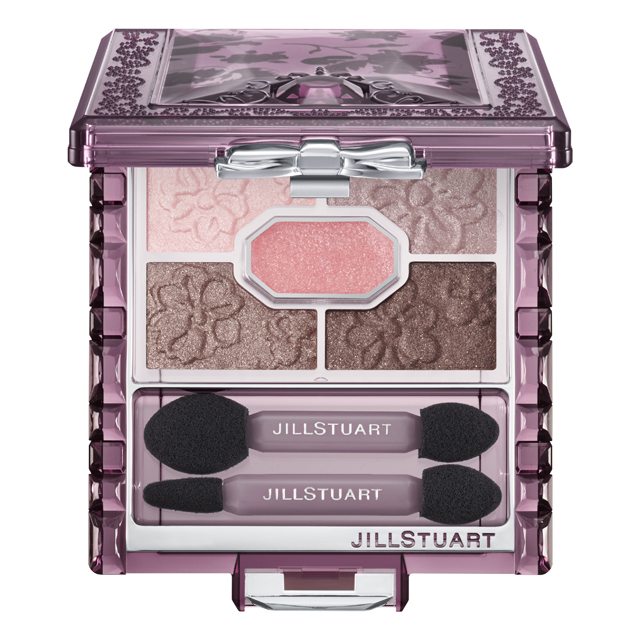 Sophisticated pink to get into the fall mood.
Five colors of eyeliner for a lustrous gaze.
In stores August 1, 2017 Limited edition
JILL STUART Ribbon Couture Eyes
2 limited edition colors, HK$350 each

★17 twinkle petal
A vivid and chic set, like droplets on a flower petal
★18 night blossom
A night pink set, like flowers shining in the moonlight *Main color
★Limited edition color

Product Features:
・A five color set with four easy-to-use "gradient colors" and one highlight, letting you create designs that pop like ribboning effects. Limited edition color schemes and textures to get into the fall mood.
・Set 17 features a faint light pink, relaxed pink beige, brown with gold pearl, dark brown with a hint of pink, and a coral pink with pink and gold pearl.
Set 18 features a pure white, translucent vivid pink, deep pink brown, dark brown with a hint of red, and pink white with silver and pink pearl.
・Formulated with a blend of emollient ingredients and elastic powder wrapped up in rich beauty oils. Velvety light and superbly smooth application feels great on your skin and leaves a uniform finish that feels close and comfortable.
・High pigment formulation for a translucent look. Creates clear and beautiful eye color. Texture is feminine and lustrous.
・Two double-ended tips make gradated application easy. Create a beautiful finish using the large tip for the base color, medium tip for nuanced coloring, and small tip for color shading. Use your finger to apply the ribbon color in areas where you want extra sparkle.
・Limited edition design pairs a monochrome flower pattern with a burgundy pink base to create a cute yet alluring look. It brings to life the chic, sophisticated and unique worldview of JILL STUART.
・Essence-in base provides continuous smooth texture and highly translucent color.
・Crystal Floral Bouquet fragrance.
Beauty Essences:
・Rosemary extract, Lavender oil, Avocado oil (moisturizer)
Directions for use:
・Apply the A "eye base" with a fingertip or the provided tip. Next apply the B and/or C "nuance color" around the eyes. Apply the D "shading color" for detailing, then complete the process with the E "ribbons color" where you want to add a lustrous or sparkling finish.

☆Design explanation
・The box is decorated with small monochrome flowers.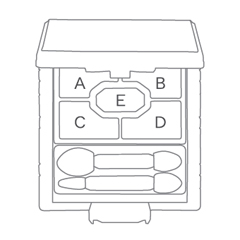 ★17
twinkle
petal

★18
night
blossom