Blooming Blossom Curl Lash Mascara (In stores August 4, 2017)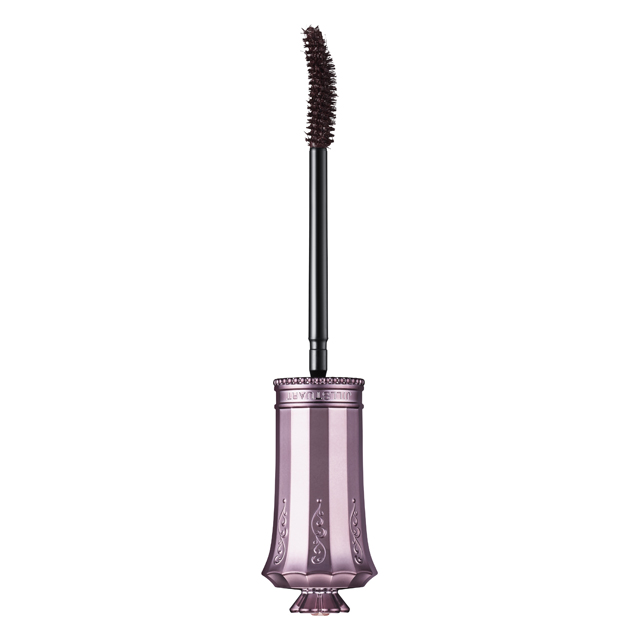 Sophisticated lashes with a hint of fall color.
Film-type mascara for uplifting curls.
In stores August 1, 2017 Limited edition JILL STUART Blooming Blossom Curl Lash Mascara 2 limited edition colors, HK$230 each ★03 pink black Black with shades of pink ★04 pink bordeaux Bordeaux with shades of pink *Main color ★Limited edition color Product Features: ・Brings curl-keeping power to your eyelashes, lifting them like a blossoming flower. Limited edition colors of mascara with an airy feather formulation that provides a super-light covering, for a beautiful finish that lasts. ・Available in 03 pink black and 04 pink bordeaux. Depicts an elegant and sophisticated gaze. ・A formulation that includes softening wax reduces the burden placed on your eyelashes, creating a smooth and uniform covering. ・Formulated from a base that is highly resistant to lipids and water, maintaining curl without being affected by sweat. ・Film type that can easily be removed using just warm water. ・Also contains pearl extract, gentle on your eyelashes. Brings you healthy and smooth lashes. ・The frilly bottle is designed to evoke a large blossoming flower. The center of the flower on the cap is set with a pink Swarovski. Limited edition design with a burgundy pink body. ・Crystal Floral Bouquet fragrance. Beauty Essences: ・Pearl extract (eyelash repair), Peony extract, Rosemary extract, Lavender oil, Avocado oil, Collagen, Hyaluronic acid (moisturizer). ☆Design explanation ・The box is decorated with small monochrome flowers.
★03
pink
black

★04
pink
bordeaux