Crystal Lip Tint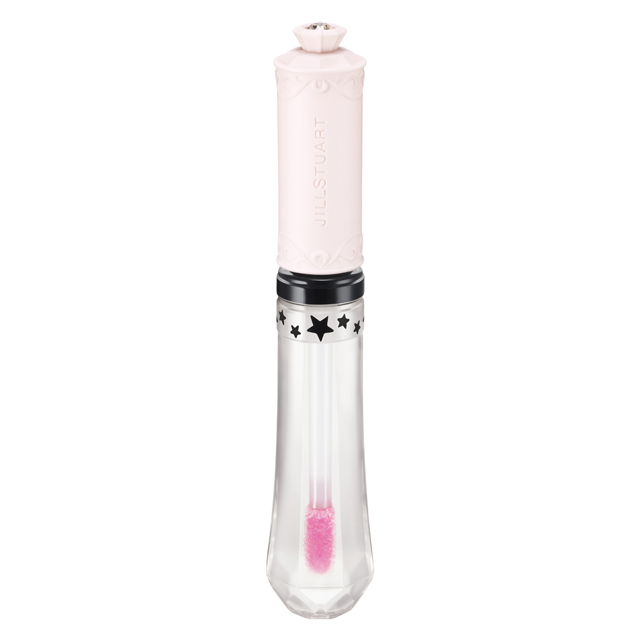 Clear veil transforms into your own personal pink.
Translucent lip tint that imparts luster and natural color.
JILL STUART Crystal Lip Tint
2 limited edition colors, HK$200 each

★01 Kiss you goodnight
Crystal clear that changes into pure pink (*Main color)
★02 starry kisses
Dazzling clear that turns pink with glittering aurora lamé

★Limited edition color


Product features:
・Limited-edition translucent lip tint that imparts lips with a fresh veil that transforms into your own special pink color. Gives lips a plump look full of pure and flushed color.
・It changes color by reacting to moisture on lips, so everyone's pink color is different. (Coloring may vary depending upon the individual and amount of moisture on lips.)
・01 creates a clear and pure look, while 02 creates a gorgeous look with aurora lamé.
・Contains highly-lusterous oils and highly-mosturizing oils. With a good balance of oils that have a fresh texture, product feels less sticky and creates a lightweight and lusterous coating on lips.
・Pink color adheres strongly to lips, for fade-resistant and lusterous flushed pink lips.
・Design features Morgan's hand-drawn starry sky on a clear body. Matte white cap is also a limited-edition design.
・Limited-edition Pure Night Vanilla fragrance.

Beauty essences:
・Peach extract, apricot oil, argan oil, jojoba oil, mineral oil (moisturizer)
※Peach oil is prunus persica leaf extract, apricot oil is prunus armeniaca kernel oil, argan oil is argania spinosa kernel oil, and jojoba oil is simmondsia chinensis seed oil.

Directions for use:
・Apply directly to lips. For a natural look, apply product from one side of the applicator tip. For stronger coloring, apply product from both sides of the applicator tip.
After use, wipe the tip off with a tissue and return to container, then close the cap tightly. Color cannot be removed from clothing or other items. Please be careful. If concerned about color remaining on lips, use a cotton pad saturated in point makeup remover to wipe away. Due to the characteristics of the product, the contents or applicator tip may turn pink due to the moisture remaining on the applicator. This does not affect product quality.

☆Explanation of design
Each item packaged in a box decorated with MORGAN LANE character "Lanie".
★01
Kiss
you
goodnight

★02
starry
kisses