Starry Twinkle Nails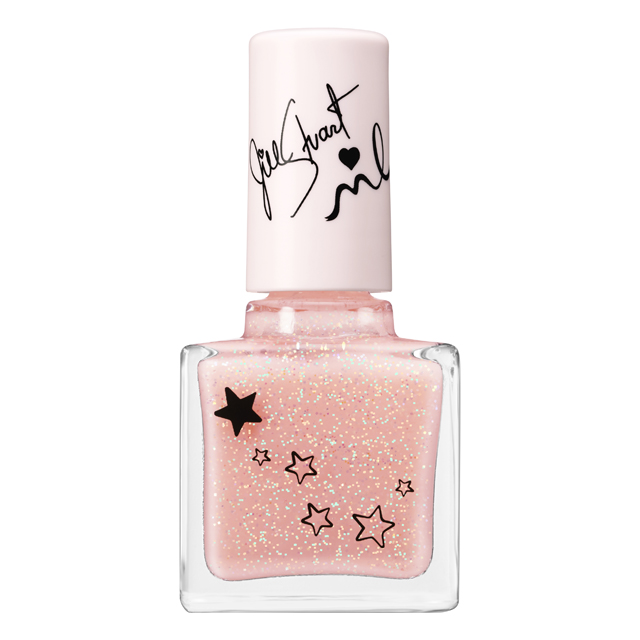 With the sparkle of twinkling stars.
Nail color to make winter fingertips gorgeous.
JILL STUART Starry Twinkle Nails
10mL, 3 limited edition colors, HK$115 each

★80 sweet popcorn
Sweet pink with a sparkle that bursts like sugary popcorn
★81 heavenly snow
Snow white that glitters like a layer of snow in the sunlight (*Main color)
★82 dazzling candle
Gold that dazzles like the twinkling light of a candle

★Limited edition color


Product features:
・Clear and lusterous colors with depth. Limited-edition nail colors that evoke the glittering snows, twinkling candles and starry night skies of winter.
・Can be enjoyed alone or layered atop other nail colors to enhance their sparkle.
・Features a thin base that is easy to apply. Spreads lightly and smoothly, creating a uniform finish with no patchiness.
・Offers excellent, close coverage, for a beautiful finish that lasts. Quick drying type dries in a flash.
・Responds flexibly to impacts to your nails or changes in their shape, for beautiful color that lasts.
・Limited-edition design features Morgan's hand-drawn starry sky on a clear body. Matte white cap is also a limited-edition design.

Beauty essences:
・Peach extract, apricot oil, argan oil, jojoba oil
※Peach oil is prunus persica leaf extract, apricot oil is prunus armeniaca kernel oil, argan oil is argania spinosa kernel oil, and jojoba oil is simmondsia chinensis seed oil.

☆Explanation of design
・Each item packaged in a box decorated with MORGAN LANE character "Lanie".
★80
sweet
popcorn

★81
heavenly
snow

★82
dazzling
candle