Birth Gem Gloss
NEW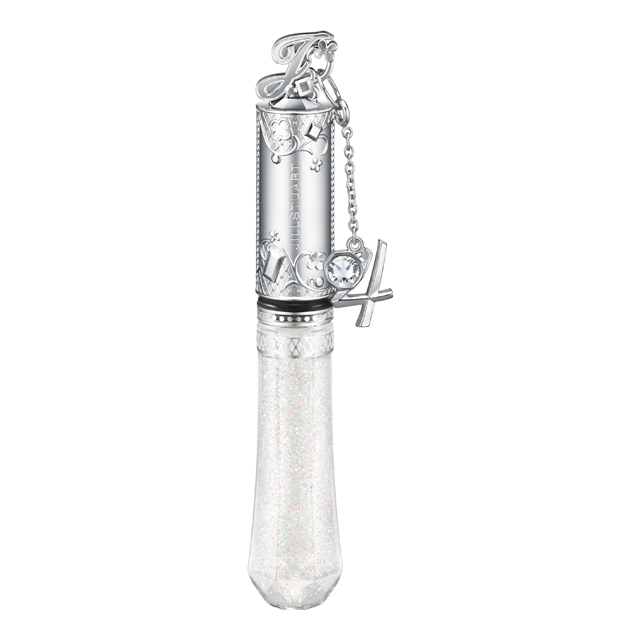 With the color and radiance of a birth gem.
Limited-edition lip gloss that beckons happiness.
JILL STUART Birth Gem Gloss
HK$190 each

★01 garnet charm
In stores December 15, 2017
< January gemstone: Garnet-colored sparkle >
Deep Red (non-pearl)
★02 amethyst charm
In stores January 19, 2018
< February gemstone: Amethyst-colored sparkle >
Purple with a hint of pink
★03 aquamarine charm
In stores February 2, 2018
< March gemstone: Aquamarine charm-colored sparkle >
Clear aqua blue(non pearl)
★04 diamond charm
In stores March 23, 2018 ( limited )
< April gemstone: Diamond sparkle >
Clear with dazzling diamond-like sparkle

★05 emerald charm
In stores April 20, 2018
< May gemstone: Emerald sparkle >
Deep green like that of an emerald
★06 moonstone charm
In stores May 18, 2018
< June gemstone: Moonstone radiance >
A mysterious radiance like that of a moonstone
★07 ruby charm
In stores June 22, 2018
< July gemstone: Ruby sparkle >
Vivid pink
★08 peridot charm
In stores July 20, 2018
< August gemstone: Peridot Charm >
Clear yellow green (non pearl)

★09 sapphire charm
In stores August 24, 2018
< September gemstone: Sapphire sparkle >
Brilliant blue
★10 tourmaline charm
In stores September 21, 2018
< October gemstone: Tourmaline shine >
Clear pink (non pearl)
★11 topaz charm
In stores October 26, 2018
< November gemstone: Topaz sparkle >
Vivid orange
★12 tanzanite charm
In stores November 23, 2018
< December gemstone: Tanzanite sparkle >
Clear purple (non pearl)


★Limited edition color

< Product features >
・Perfect as a protective charm for yourself or a gift for a special someone. This limited-edition lip gloss invites joy with the color and sparkle of birthstones.
・Achieves lustrous lips with translucent sparkle and moisturizer. Clear colors add changeto your everyday lip makeup. It can be used alone or on top of other lipstick.
・Formulated with pleanty beauty ingredients to supply moisture to lips. It also contains oils that feel both smooth and juicy. Application is light without being sticky, and can be worn comfortably with no burden on lips.
・January features a deep red inspired by a garnet. February features a pink-hued purple with blue and pink sparkles inspired by an amethyst.
・Comes with a spoon-shaped applicator designed to hold gloss. The tip fits perfectly onlips to create a beautiful finish with just one application.
・The container is designed to look like a magic wand that brings out feminine beauty. The top of the container is a limited-edition design featuring an arabesque motif with a "J" logo, while the lid is decorated with delicate lace. Each includes a charm with the number of the birthday month and a sparkling Swarovski crystal in the color of the birthstone. The removable charm can also be used to decorate your makeup pouch or other accessory.
・Crystal Floral Bouquet fragrance.
< Beauty essences >
・Honey, collagen, hyaluronic acid, jojoba oil (moisturizing)
*Jojoba oil is simmondsia chinensis seed oil.
☆Explanation of the box
・Each comes packaged in a box decorated with numbers of the 12 months.
☆Explanation of the Swarovski crystal
・Comes with a Swarovski crystal in the color of the birthstone.
★01
garnet
charm

★02
amethyst
charm

★03
aquamarine
charm

★04
diamond
charm

★05
emerald
charm

★06
moonstone
charm

★07
ruby
charm

★08
peridot
charm

★09
sapphire
charm

★10
tourmaline
charm

★11
topaz
charm

★12
tanzanite
charm