Matte Couture Eyes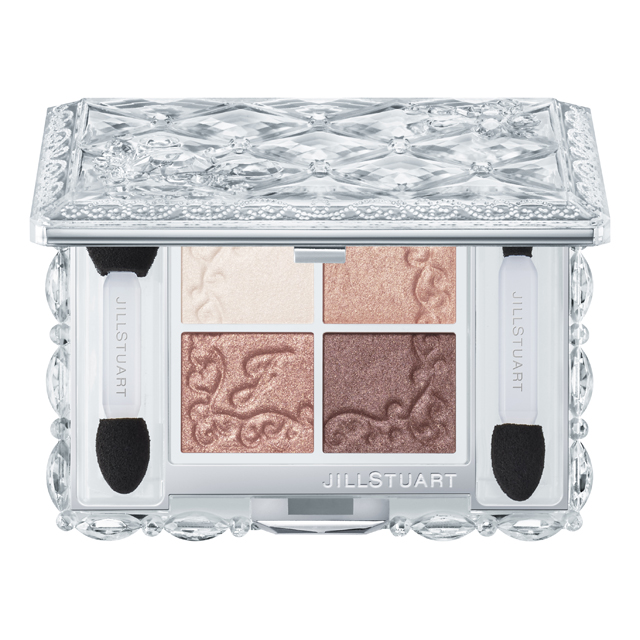 Light and soft texture, and pure color.
Four-color matte eyeshadow sets for an elegant gaze.
In stores January 5, 2018 Limited edition
JILL STUART Matte Couture Eyes
2 limited-edition sets, HK$350 each

★01 airy feather
Pink beige set with the warmth and lightness of fluttering feathers ※Main color
★02 swinging flower
Flower pink and leaf green set with light colors like swaying flowers
★Limited-edition color

Product features:
・Give eyes a light and gentle look. These limited-edition four-color eyeshadow sets are made of powder that feels great on skin, and have a fine matte pearl finish.
・01 features a combination of light off white, beige, pink brown, and a reddish dark brown, while 02 features a light green, pink, gold brown, and yellowish dark brown.
・Essence-in base provides a lasting moist, smooth, and beautiful finish.
・Double-ended applicator tips feel smooth on skin and apply color evenly to create beautiful gradated finishes.
・The compact has been designed in the theme of "jewel sparkle". It features princess-cut tiles that are decorated with large and small jewelry brooches to bring out a varied sparkle with depth. The edges are decorated with an arabesque pattern created with glittering beads.
・Crystal Floral Bouquet fragrance.
Directions for use:
・Using a fingertip or tip, apply in the order of A, B, C across the lid, then D in the corners of the eye.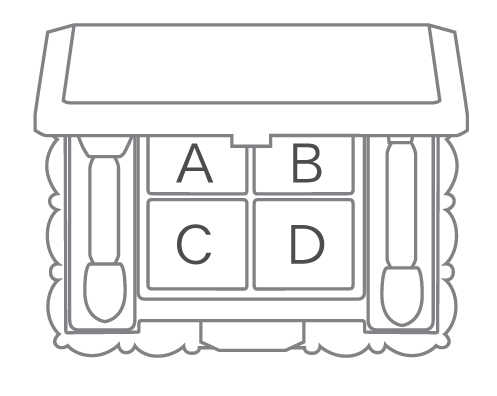 Beauty essences:
・Rosemary extract, lavender oil, avocado oil (moisturizer)
☆Explanation of box
・Each comes in a box decorated with a textile pattern designed like fluffy flowers.
★01
airy
feather

★02
swinging
flower