Forever Juicy Oil Rouge Glow (In stores January 5th, 2018)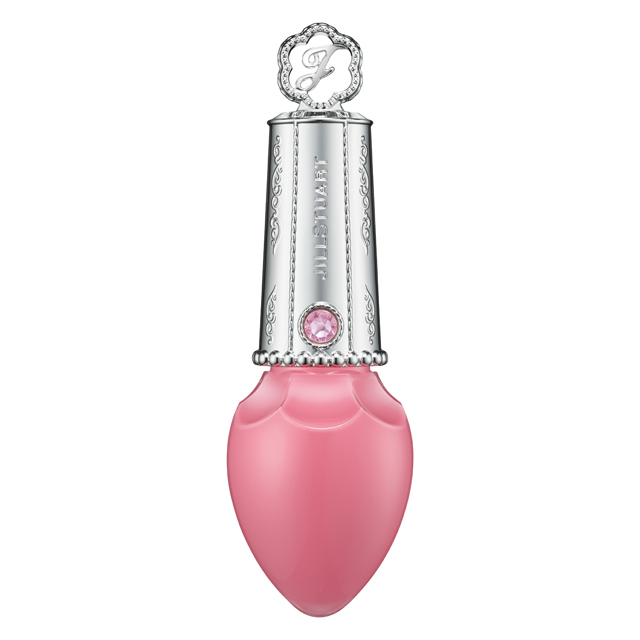 Give lips vivid color and fresh luster.
Glow-type oil rouge that imbues lips with lovely color.
In stores January 5th, 2018
JILL STUART Forever Juicy Oil Rouge Glow
10mL, 2 new colors, HK$200 each

09 strawberry crepe
Sweet pink as cute and sweet as a strawberry crepe (non pearl)
10 coral cherry
Coral pink as lovely and sweet as a cherry ※Main color

Product features:
・New colors of our liquid rouge that provides pure color, fresh gloss and beauty oil all in one. With clear color and luster that suits any makeup look, it keeps lips looking soft as if they've been given a steam treatment.
・09 is a blue-hued pink, while 10 is a coral pink.
・Formulated with "Highly-lusterous Smooth Oil", a particularly lustrous light oil. Smooth and light, it provides a refreshing luster that's free from stickiness.
・In colors that evoke a look of vibrant, translucent fruits.
・Comes with a tip that absorbs enough rouge for easy one-coat application. Use both side of the applicator to enjoy an even more lusterous finish. The tip is cut at a gentle angle that fits perfectly with the angle of your lips, making it easy to apply rouge to the corners of the mouth and peak of the upper lip.
・Based on the concept of "rouge that creates lips like fruit", the design evokes a freshly-picked strawberry. It has a compact size that fits in the palm of the hand, making it easy to take out and about.
・The upper part of the cap features a cut out "J" logo mark in the middle of a strawberry flower. Even from above the cap is in the shape of a strawberry flower, and is decorated with a delicate vertical bead motif and arabesque design. The bottom part is decorated with a bead motif that looks like it has been set in a ring.
・Crystal Floral Bouquet fragrance.
Directions for use:
・Apply a suitable amount directly on the lips using the applicator tip supplied.
Beauty essences:
・Peach kernel oil, apricot oil, grape seed oil, avocado oil, lychee honey, strawberry extract, raspberry extract, acerola extract (moisturizer).
※Peach kernel oil is prunus persica kernel oil, apricot oil is prunus armeniaca kernel oil, grape seed oil is vitis vinifera seed oil, strawberry extract is fragaria chiloensis fruit juice, raspberry extract is rubus idaeus fruit extract, acerola extract is malpighia punicifolia fruit extract.
09
strawberry
crepe

10
coral
cherry