Lip Blossom (In stores January 5, 2018)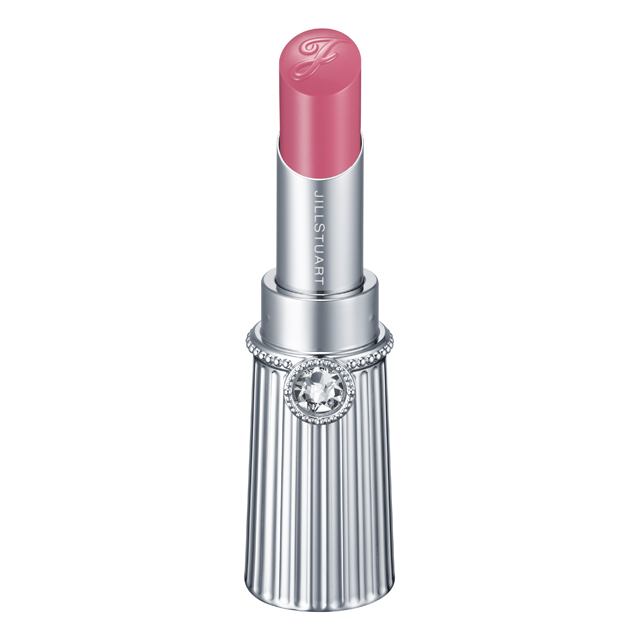 Freshness and color like flower petals.
Lipstick that imparts soft color.
In stores January 5, 2018
JILL STUART Lip Blossom
2 new colors, HK$200

53 pink lily
Baby pink as splendid as a lily
54 girly camellia
Coral pink as lovely as a camellia ※Main color

Product features:
・Lipstick with a light and soft touch, like placing flower petals on your lips. New colors of "shine & moist type" lipstick that brings color with fresh luster and translucence.
・53 is a blue-hued misty pink, while 54 is a coral pink.
・Richly formulated with paste oils that melt at body temperature. Has the creaminess of lip cream, and spreads smoothly onto lips.
・New Glow Shine Oil achieves luxurious luster and high translucence. Excellent moisturizing effect creates a soft and moist finish, for less conspicuous lip lines or chapped skin.
・Colors are pure with high translucence. A thick, uniform layer imparts lips with a plump and feminine form.
・The container is designed to look like a gorgeous bouquet. The segment shaped like a bundled bouquet is accented with a Swarovski rhinestone, while a relief of four flowers blooms atop a secret mirror. The body features a relief of vertical stripes in a vintage-modern style.
・Crystal Floral Bouquet fragrance.
Beauty essences:
・Rosemary extract, lavender oil, avocado oil (moisturizer)
☆Explanation of cap design
・Press the four-flower motif on top of the cap and, along with a J logo, a secret mirror appears.
53
pink
lily

54
girly
camellia