Jelly Eye Color (Sparkle) (In stores April 1, 2018)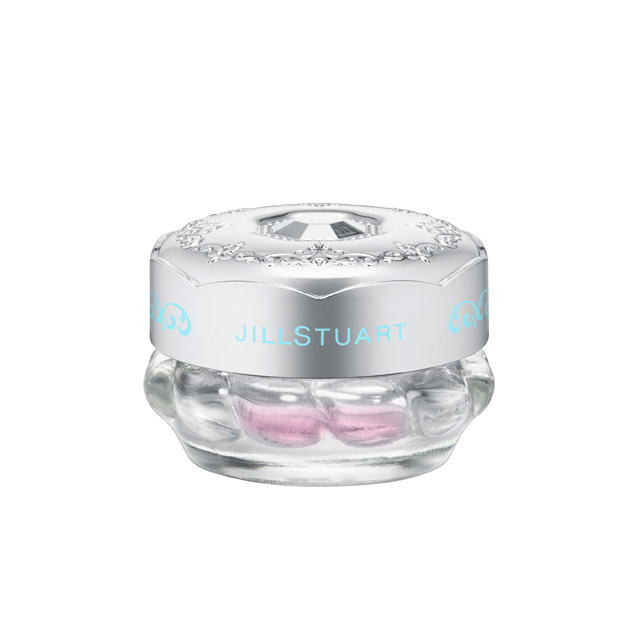 They glide freshly across eyelids with a jelly-like touch.
Eye colors with large pearl that glitters in the sunlight.
In stores April 1, 2018
JILL STUART Jelly Eye Color (Sparkle)
5 limited-edition colors, HK$150 each

★13 promised shell
Shell pink like the love you promised
(※Sub color)
★14 twinkle sea
Sea blue that glitters like the surface of the water
★15 missing twilight
Sunset orange that twinkles like the ephemeral joy of a sunset
(※Main color)
★16 sunshine beach
Sand gold that glitters as bright as the rays of the sun
(※Sub color)
★17 precious time
Pure red that is as vivid as your memories of precious love
★Limited edition color

Product features:
・Single-color jelly eyeshadows that melt onto skin with a jelly-like texture, imparting lids with wet-look gloss and the fun, luxurious sparkle of large pearl particles. These limited-edition eye colors sparkle gorgeously, like droplets of gems.
・In vivid colors perfect for summer looks. Draw attention to your eyes with the rays of the sun.
・High luminance, richly formulated with dazzling pearl. Colors are slightly translucent yet go on beautifully true, and pearl is fade-resistant, for clear and freshly-applied color that lasts.
・Fresh, moist texture fits smoothly on eyelids. They provide a long lasting freshly-applied look and moisture.
・The cap is designed to look like a soft jewellery cushion, representing the bouncy, jelly-like touch of the product.
・Crystal Floral Bouquet Fragrance.
Directions for use:
・Take a small amount onto a fingertip and spread across eyelids.
*Close cap firmly after use.
Beauty essences:
・Rosemary extract, Lavender oil, Avocado oil (moisturizer)
A limited-edition blue design with an arabesque pattern.
☆Explanation of box
Packaged in a box with a colorful pattern to suit the brilliance of summer.
★13
promised
shell

★14
twinkle
sea

★15
missing
twilight

★16
sunshine
beach

★17
precious
time