Cocktail Glow Nails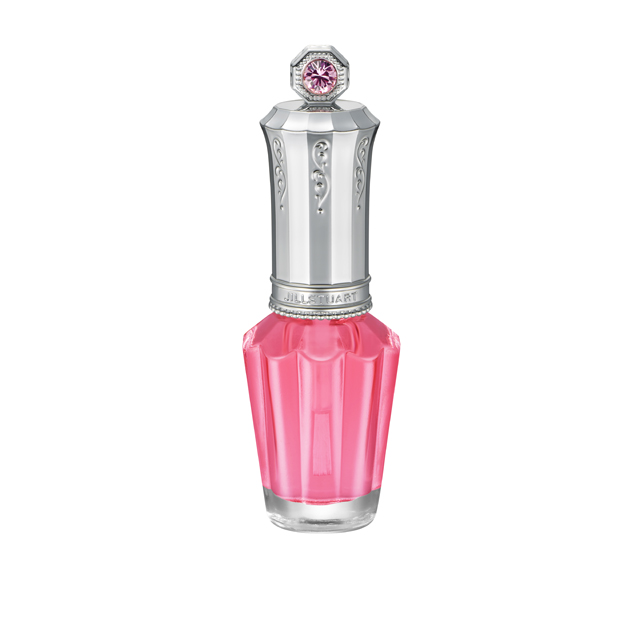 As gorgeous as a fruity cocktail.
Clear nail colors that let you freely change your look.
In stores April 1, 2018
JILL STUART Cocktail Glow Nails
10mL, 5 limited edition colors, HK$105 each

★86 strawberry cocktail
Clear pink like a strawberry cocktail
(※Main color)
★87 blueberry cocktail
Clear blue like a blueberry cocktail
★88 citron cocktail
Clear yellow like a citron cocktail
★89 passionfruit cocktail
Clear orange like passion fruit cocktail
★90 framboise cocktail
Clear berry pink like a framboise cocktail
★Limited edition color
※All non pearl
Product features:
・Nail polish in colorful and translucent colors like a fruit cocktail.
・They can be layered on top of other nail colors to change their nuance. Can also be used as a color top coat.
・86 is a rosy clear pink, 87 is a cool-toned clear blue, 88 is a clear yellow that suits skin colors, 89 is a brilliant clear orange, and 90 is a clear berry pink that adds sophisticated coolness.
・A fresh base that is easy to apply. Spreads lightly and smoothly, creating a uniform finish with no patchiness.
・Adheres to nails strongly for a beautiful finish that lasts.
・Dries exceptionally quickly. (Quick drying type)
・Fragrance free
☆Explanation of box
Packaged in a box with a colorful pattern to suit the brilliance of summer.
★86
strawberry
cocktail

★87
blueberry
cocktail

★88
citron
cocktail

★89
passionfruit
cocktail

★90
framboise
cocktail