Dazzling Matte Nails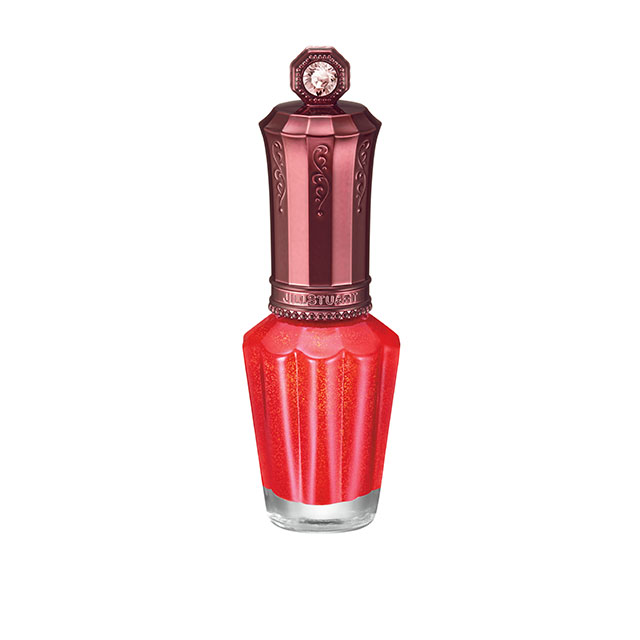 A sophisticated matte texture and delicate pearl.
Limited-edition nail polish perfect for autumn.
In stores August 3, 2018 Limited-edition colors
JILL STUART Dazzling Matte Nails
10mL, 5 limited-edition colors, HK$105


★91 rose petal
Brilliant glittering red, like the petals of a rose
※Main color
★92 silky mood
Smooth pink with a luster like silk
★93 sunset drop
Shiny red with a glow as bright as a dazzling sunset
★94 blushed flower
Pink like a gently tinted flower
★95 beating heart
Bordeaux red that evokes a throbbing heart

★Limited-edition color


Product features:
・Nail colors that decorate fingertips with a delicate matte texture and the sophisticated sparkle of pearl.
・In a variety of colors with depth. Sparkling lamé and pearl give fingertips a brilliant touch.
・Quick-drying type. It seals quickly to nails, for a beautiful finish that lasts.
・Limited-edition design features a vintage rose Swarovski® on a Bordeaux red cap.
・Crystal Floral Bouquet fragrance.

Beauty essences:
・Lavender oil, Avocado oil (moisturizer)

☆Explanation of box
Comes in a box with a Bordeaux red textile pattern.
★91
rose
petal

★92
silky
mood

★93
sunset
drop

★94
blushed
flower

★95
beating
heart