Modeling Lucent Eyes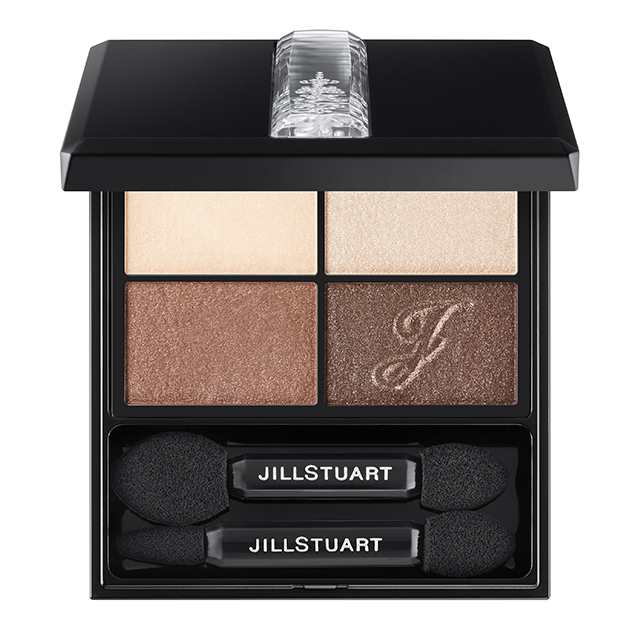 Create delicate gradation, like layers of organdy.
Eyeshadows that give eyes a look of translucence.
In stores October 1, 2018 New item
JILL STUART Modeling Lucent Eyes
2 types, HK$350 each

01 healthy modern
A palette of yellow browns that is refined and sophisticated 
※Main color
02 classy modern
A palette of red brows that is feminine and classy


・Decorates lids with thin layers of superb gradation, creating lustrous and translucent eye looks. Shadows contain adhesive oils to reduce powderiness and sliding.
・The luscent eye base on the upper left has a creamy texture that sticks firmly to skin and covers dullness. It's highly adhesive and improves the wear of shadows layered on top, for a freshly-applied finish that lasts.
・The gradation colors feature a moist and smooth texture. They impart pure, clear color, and create a look of more depth as they're layered.
・Sensual Crystal Floral fragrance.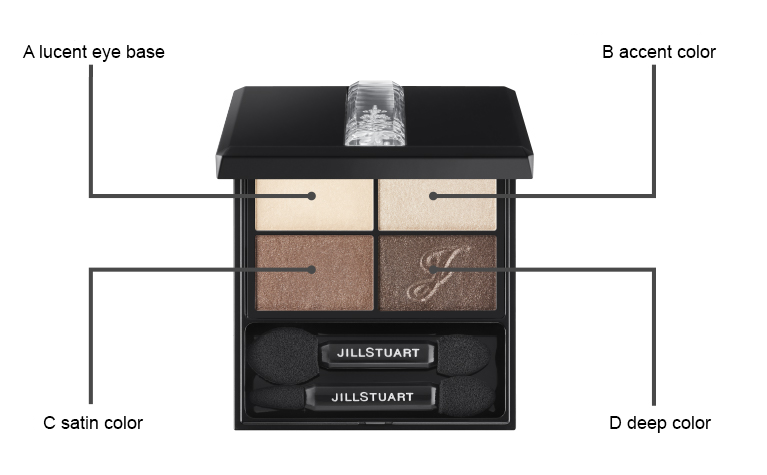 ・Using a fingertip or the applicator, apply A across the entire lid, then B, C, and D (in order) to create gradation.


・Chinese peony extract, Damascus rose extract, avocado oil (moisturizer)
*Chinese peony extract is Paeonia albiflora root extract, Damascus rose extract is Rosa damascena flower extract.

☆Explanation of box
In a box decorated with a vertical arabesque pattern.

Comes in a glossy, jet-black container inspired by a black dress, decorated with a tall crystal on the lid.
The 'J' mark and arabesque pattern lend an even more sophisticated touch. Includes a double-sided applicator tip, with one surface for each of the four colors.
01
healthy
modern

02
classy
modern