Lip Blossom Velvet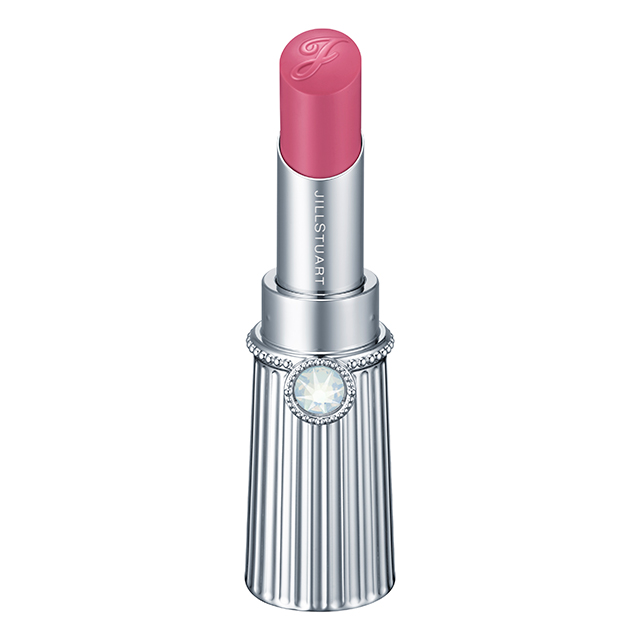 Like lips brushed with petals and imbued with color.
Lipstick with pure color and a semi-matte texture.

In stores January 1, 2019 New colors
JILLSTUART Lip Blossom Velvet
2 colors, HK$200 each
14 sweet sweet pea
Pure pink the adorable color of sweet peas (non-pearl)
15 dressy scarlet
Scarlet, romantic red (non-pearl) (*main color)

Product features:
・Lipstick with a lasting semi-matte texture like velvet, that imbues lips with brilliant color as if they've been kissed by flower petals. It has a smooth and light texture that makes lips look sophisticated and hydrated.
・Contains a semi-matte gel for a high-quality semi-matte texture. It creates a thin and uniform layer that feels light, with beautiful color that lasts all day.
・With a secret mirror featuring a cheerful design based on the image of a bouquet. Accented with white pearl Swarovski® crystals.
・Crystal floral bouquet fragrance

Beauty essences:
Formula of rosemary extract, lavender oil, avocado oil (moisturizing)

☆About the cap design
Press the four-flower motif on top of the cap and, along with a J logo, a secret mirror appears.
14
sweet
sweet
pea

15
dressy
scarlet