Snowy Pastel Nails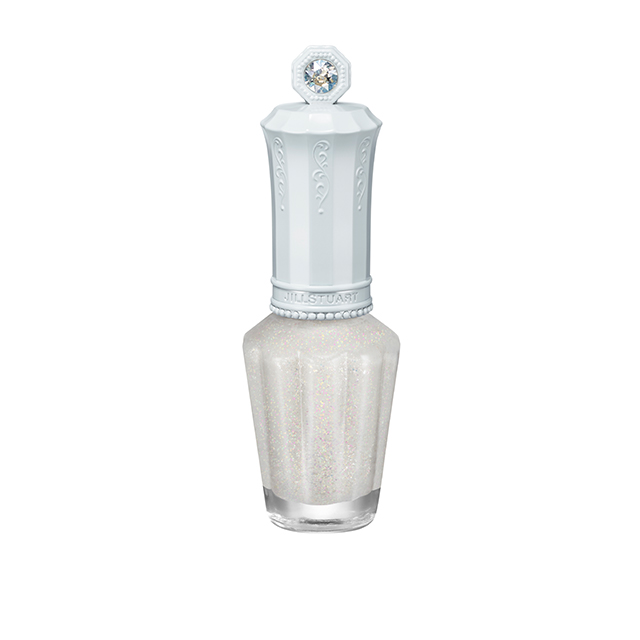 Adds a delicate twinkle, like snowflakes on your fingertips.
Sheer-looking pastel nail color.
In stores November 1, 2018 Limited-edition item
JILLSTUART snowy pastel nails
5 colors, HK$105


★96 snow drop
A pastel white that's pretty like a drop of snow (*Main color)
★97 winter wonderland
A pastel purple that's magical like a snowy landscape
★98 aurora pink
A pastel pink like the aurora coloring the night sky
★99 snowy sky
A pastel blue like snow dancing in the sky
★100 candle night
A pastel orange that twinkles like a flickering candle


Product features:
・Soft pastel color with delicate lame and sparkling frost add a glamorous, sheer finish to fingertips.
Can be used by itself or layered with another nail color to enjoy a change of nuance.
・Quick-drying type. It adheres quickly to nails, for a beautiful finish that lasts.

Beauty essences:
・Contains sweet almond oil, jojoba oil, and squalane (moisturizers).
96
snow
drop
★限定色

97
winter
wonderland
★限定色

98
aurora
pink
★限定色

99
snowy
sky
★限定色

100
candle
night
★限定色