Snowy White Floral Bath Essence S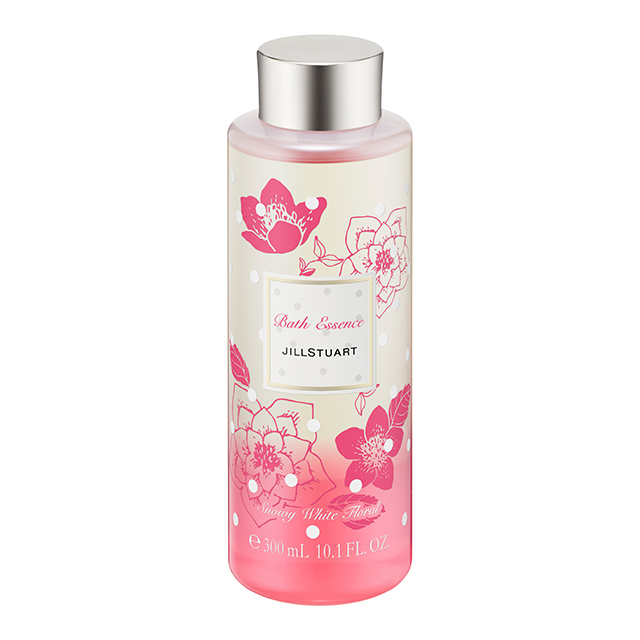 Make bath time a relaxing time.
Bath essence creates milky water that envelops the skin in lush moisture.
In stores November 1, 2018 Limited-edition item
JILLSTUART Snowy White Floral Bath Essence S
300mL HK$210

Product features:
・This bath essence even looks fun, with a clear layer containing sweet almond oil, argan oil, meadowfoam oil, and other emollient ingredients, and a red moisture layer that supplies lush moisture.
・When added to the bathtub, it changes the water to a milky color and gently envelops skin.
・The moisturizing effect of velvety oil makes the bath water feel soft on the skin.
・After bath, skin feels soft and supple, as if it's wearing a veil of moisture.
・Limited-edition Snowy White Floral fragrance.

Directions for use:
・ Shake well, add to bath water (about 200L) a single usage amount according to measurements marked on the side of the container. Stir well and dissolve before getting into the tub.

Beauty essences:
・Contains sweet almond oil, argan oil, meadowfoam oil, jojoba oil, and squalane (moisturizers).
*Argan oil is Argania Spinosa kernel oil, and jojoba oil is Simmondsia Chinensis seed oil.