Relax Strawberry Body Milk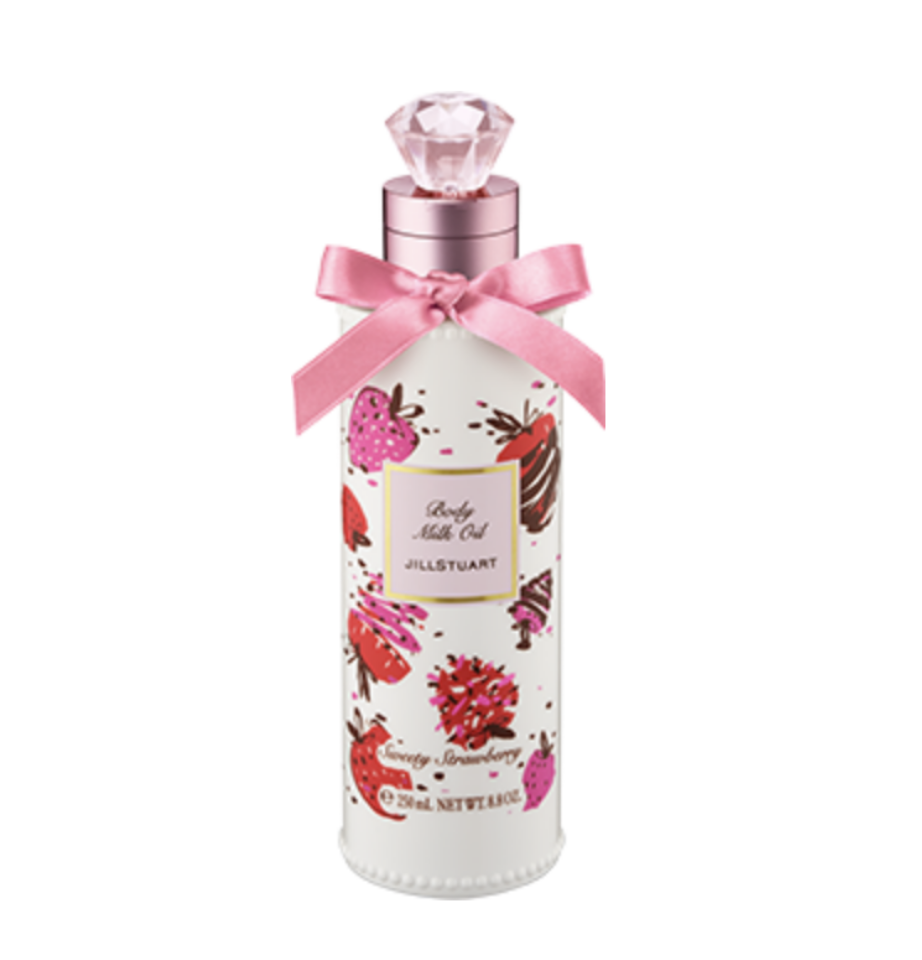 Treat your whole body to moisture and fresh strawberry-like fragrance.
Body milk that makes skin soft.
In stores February 1, 2019 Limited-edition item
JILL STUART Relax Strawberry Body Milk
250mL, HK$210
Product features:
・Like strawberry-flavored milk, this limited-edition body milk sreads smoothly across every inch of skin to deliver sweet fragrance.
・Juicy moisture from white strawberry extract and raspberry extract, plus creamy moisture from honey and cacao powder, make skin glossy, hydrated and smooth with every use.
・With a light pink color like strawberry milk.
・The package is decorated with a cute strawberry motif on a calming off-white bottle reminiscent of whipped cream, for a lovely limited-edition design that's perfect for women.
・Limited-edition Sweety Strawberry Fragrance.

Beauty essences:
White strawberry extract, raspberry extract, cacao powder, honey, squalene (moisturizer)
*White strawberry extract is Fragaria chiloensis fruit juice, raspberry extract is Rubus idaeus fruit extract.